Well known for its handmade specialty chocolates, spectacular rolling hills, and being the home of award-winning documentary filmmaker Ken Burns, Walpole is a culturally-rich epicenter year round. However this Monadnock Region gem is positively bustling during the holiday's with its colorful artisan shops, quaint inn retreats and farm stores, as well as the most delectable hot chocolate, tea and pastries for miles. Here is just a sample of the attractions in this Monadnock region community that continue to draw people to Walpole throughout the seasons.
1. Walpole Artisans Cooperative
Fiber arts, photography, watercolors, jewelry, wood carvings, home decor, pottery. The list of unique, locally made gifts and original artwork housed in this Main Street white clapboard shop is impressive. Run by the artisans themselves, the Walpole Artisans Cooperative is open year round and bursting with colorful displays. If you're looking for a special gift, piece of art for your home, or just want to be inspired by the abundance of local talent in the Monadnock region, this is a must stop when visiting Walpole's village center.
2. The Restaurant at Burdick's – Chocolate Shop & Tea Room
Walpole's iconic L.A. Burdick's 47 Main Street restaurant and adjoining Chocolate Shop & Tea Room offers its patrons inspired French Bistro cuisine, distinctive wines, gourmet chocolates and desserts in a warm, casual setting. Banquet style seating, mirrored walls and large windows serve as the backdrop for the restaurant, which prides itself on seasonal and locally sourced food in classic preparations. Not in the mood for a full meal? The Chocolate Shop and Tea Room features a delightful (and expansive) variety of pastries and drinks in a serene environment – the perfect setting for reading, writing, and visiting with friends.
3. Walpole Valley Farms & Inn at Valley Farms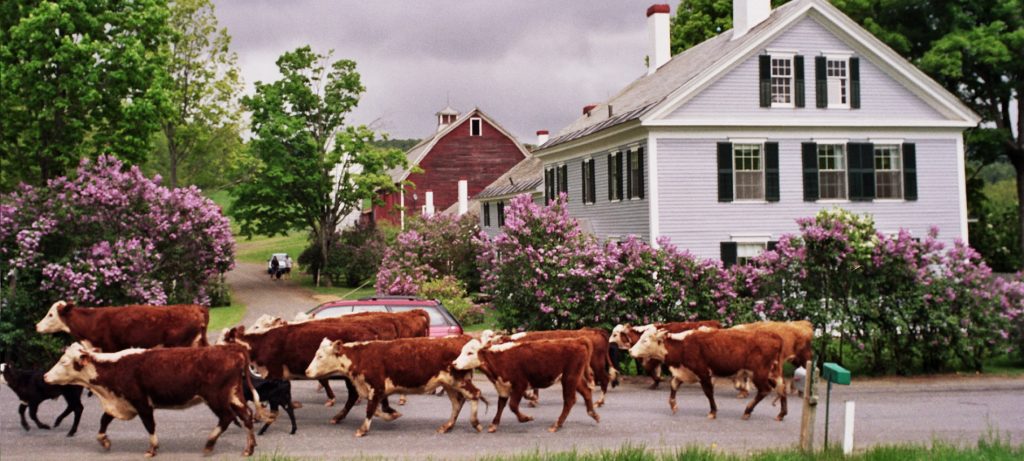 Walpole Valley Farms is family owned and operated farm that practices sustainable and humane farming to grow and raise a healthy supply of local food for Monadnock region residents, co-ops and restaurants. The onsite farm store is stocked year round with their 100% grass-fed beef, pasture-raised chickens, turkeys, pork, eggs, local maple syrup and honey, homemade jam and organic cotton farm t-shirts. In addition to the farm, the family also operates an elegant and comfortable bed & breakfast called the Inn at Valley Farms. This picturesque inn caters to overnight guests as well as hosts weddings and corporate functions.
4. Walpole Mountain View & Winery at Barnett Hill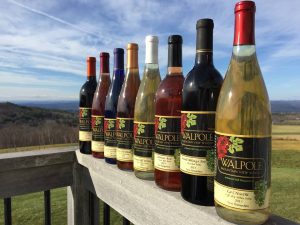 Sip wine while taking in views of Vermont's Stratton Mountain across the Connecticut River. Walpole Mountain View & Winery offers connoisseurs and novices alike the chance to sample their wines, which progress from dry to sweet and white to red in each sweetness level. Upon arrival, guests can purchase a wine glass with their signature logo and receive six complimentary samples from any of the winery's available wines. To help guide your decision, you'll be given a tasting menu which will describe each wine available. Found something you like? You can purchase your favorite Walpole Mountain View & Winery at Barnett Hill wine along with a host of other local products: artwork, honey, maple syrup, jewelry, photography, and hand crafted items.
5. Alyson's Orchard
Sprawling green lawns. Fresh crisp apples. Breathtaking views of the Connecticut River Valley. It's easy to see what makes Alyson's Orchard, a 450 acre working orchard and year-round wedding and event facility, one of Walpole's most beautiful, romantic and family-friendly destination spots. Outdoor day-visits in the fall are especially popular for those wanting to pick their own fruit in the orchard and visit their farm-stand for fresh-baked apple pies, apple cider, fruit wines made from Alyson's apples and peaches, and more. For those looking for an active family vacation, planning a once-in-a-lifetime event or seeking an extended stay in New Hampshire's beautiful Monadnock region, Alyson's offers charming lodging accommodations.