Situated at the base of Mount Monadnock, Troy, New Hampshire is one of the region's must beautiful towns. With over 250 years of history, Troy, New Hampshire  illustrates the rustic and inviting aesthetic that emerges when a traditional New England town keeps to its roots.
Built around Troy Mills, a manufacturing company founded in the late 1800s to make horse blankets, Troy has quietly grown into a picturesque town of just over 2000 people. For a small town, Troy New Hampshire still packs a lot of fun into a little area. Check out our list of the top 6 things to do there:
1. Monadnock Berries
Monadnock Berries, pictured above, is a pick your own blueberry and raspberry farm that doubles as a wedding venue. At the farm, visitors can tour the gorgeous farm, pick berries and grab a beer from their brewing company, Mooselick Brewing.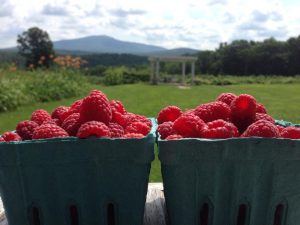 The 225 year old farm caught the eye of the Levick family in 1995 just after they arrived in the country from England. The family took to the charming plot of land, bought it and developed it into a must see destination. They added four acres of raspberries, one acres of currants and gooseberries, ten acres of blueberries, a barn for refreshments, and a host of other great additions.
The family's growing practices minimize the use of chemicals, opting instead for beneficial insects and natural fertilizer. Their care and love have created a rich landscape and fertile farm that is well worth the ride.
2. The Inn at East Hill Farm
The 2013 and 2014 Boston Parents Paper Family Favorite winner is a great place to stay the night during your trip to Troy or to visit during the day for all its fun activities. The Inn at East Hill Farm offers everything a person could want to do on a trip in the Monadnock area from hiking to skiing, hay rides to boating, horse-back riding to campfires and much much more.  It also offers organized events like ping pong tournaments and cow milkings throughout the day and line and square dances on the weekends.
The Inn was originally built in 1834 and was frequented by cattle farmers who would use the inn's pastures as grazing land and stay the night for only seventy-five cents. Throughout the 20th century, the inn grew to include a barn, multiple cottages, and a swimming pool. Today Dave and Sally Adams run the farm that has 65 different rooms, 3 swimming pools and a barnyard stocked full of animals. Surely, a great place to stay for any traveler.
3. Peggy Sue's Bakery and Cafe
Peggy Sue's Bakery and Cafe  is a mix of old and new. In the same location as the much lauded Central Square Cafe, Peggy Sue's is seeking to make a name for itself in the center of Troy by serving "fresh, only from scratch" breakfast and lunch and by making delicious pastries, cakes and breads. The Bakery opened in January and is open from 11 to 7, Thursday through Sunday.
With all of the reviews are extremely positive there's no reason not to stop into this scrumptious cafe during your tour of Troy, New Hampshire.
4.  The Troy Historical Society and its Walking tour
The Troy Historical Society,  which  was founded by concerned citizens in 1996, seeks to preserve the wealth of history of Troy, New Hampshire. The society has collected many of the remaining artifacts from Troy's time as a mill town. It is situated in top story of the Kimball Hall and has an entire floor dedicated as a museum that is open the first three Saturdays of each month from 8 am to noon.
The society has also put together a walking tour of the town which you can check out here: A New England Walking Tour.  A fun walk around a small town sounds like a great way to spend a weekend day and a good way to round out your visit in Troy, New Hampshire.
5. Hike Gap Mountain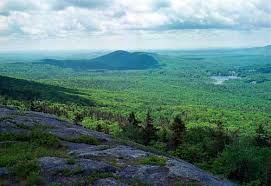 Gap Mountain is Troy's own monadnock. "Monadnock" is actually a term for a mountain that is isolated or stands alone, raising from a plain above all else. Mount Monadnock was given the name because it was known as the Grand Monadnock or the best of all the Monadnocks. But, Troy's Gap Mountain can be a force on it's own. With three peaks, the highest 1900 feet above sea level, Gap Mountain provides hikers a short trip to an excellent panoramic view of the Monadnock Region.
6. Sugar & Spice… and everything Nice:
Sugar & Spice… and everything Nice is Troy, New Hampshire's own  boutique new and consignment store. From brand name baby clothes to hand made hats, Sugar & Spice as it's name would suggest has something for everyone. The small shop is chalk full of rustic, decorations that seem to match the atmosphere of Troy. And its large variety of consignment ensures that there's always something there you've never seen before. So, whether you are looking for a souvenir or just in to browse, Sugar and Spice is the place to go in Troy.