The warm weather has finally come out and blessed our beautiful region, a long awaited break from the harsh winter months. This change has us thinking about what awesome things are about to or just have opened here in Monadnock. Ice cream stands are beginning to open their doors again and its nearly time for our summer theaters to start putting on performances. It's a good time in Monadnock, indeed.
Here's our list of the top for things we're excited to have back:
1. Peterborough Players
Opening on June 12 with a showing of Rothko's Room, a BBC documentary of the life and works of Rothko, The Peterborough Players are a professional theater company based in Peterborough. They perform 7 Main Stage shows each season starting in June and running through September. As one of the premier theaters in New England, The Peterborough Players tend to get many of the regions top actors and directors to participate in the performances. The theater has such repute that Thorton Wilder picked it for one of "Our Town" earliest performances, which he attended.
A favorite of ours, the Peterborough Players always put on a great show that is sure to excite and engage. Based in an 18th century barn, even the venue itself is noteworthy. With the summer quickly approach, make sure to check their calendar of showings and block off the time for at least one.
2. The Walpole Mountain View Winery
The Walpole Mountain View Winery , pictured above, opened on May 15th and is open now  until December. Set on the perch of a gorgeous hill flanking the Connecticut River in Walpole, NH, the winery is reminiscent of  wineries in much more mild climates like France and California. The Carter family originally looked at the plot of land for their house, but they were so struck by its scenic beauty and size that they started to consider making it a winery. After learning that cold weather grape hybridizing programs existed, the family decided to plant 250 vines in 2004 and have been making wine ever since.
Today, The Walpole Mount View Winery offers spectacular wine tastings in their memorable venue, giving patrons the opportunity to be expertly guided through their wine selection. After finding out which wines you like, you can buy the wines right there in the shop that is also stocked with other great local products. As one of our areas most unique attractions, the winery is one place you must visit this summer.
3. Apple Hill's Summer Concert Series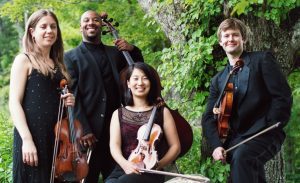 Opening on June 23rd, Apple Hill's summer concert series will begin. Apple Hill is a chamber for music performance and teaching based in Nelson, NH. Founded in 1971, the 100 acre facility has become the part time home of its traveling ensemble who perform and teach workshops throughout the world. During the summer, the ensemble teach and coach at Apple Hill.
Apple Hill's Summer Concert Series features the Apple Hill String Quartet and the summer faculty artists. Each Tuesday night, the ensemble puts on a great concert accompanied by dinner and a lecture. One great way to spend a Tuesday night this summer!
4. Ice Cream
One of the best things about summer is homemade ice cream and the Monadnock Region is replete with different ice cream choices depending on where you find yourself. If you are in the Jaffery, NH you must top by Kimball Farm which is open now, serving some of the largest portions of ice cream you will find.  In the Peterborough, NH, you can find Charlie's Olde Tyme Creamery, which is open now and gives you the taste of freshly made ice cream from entirely locally source products. Yum!
Rick's Gourmet Ice Cream, in Keene, NH, is another great choice which is open now and is stocked full with a huge variety of different flavors. In Antrim, NH is Tenny Farm Ice Cream Stand which is open now and serving super supreme ice cream (an actual designation which means its fat content is above 16%).
And that is only a few of the great places in the area, to see all of the rest of the region's great places for a cold treat go to https://discovermonadnock.com/food-lodging/ice-cream/.
5. Orchard Hill Breadworks' Pizza Night
Open now, Orchard Hill is a tradition of pizza and bread-works restaurant that has been raising money for local nonprofits for 9 straight years.
Far from a typical restaurant style pizza night, this is a hands on, guest led affair. Orchard Hill provides crusts, the oven, a baker, and some instruction, while guests bring toppings including sauce and cheese, make their own pizza, bring their own drinks and any other amenities they want. There is a pot of sauce and a bowl of cheese available to get things started. They ask for a minimum donation of $5 per crust. All profits are donated to a local non profit or other deserving group. Often there is some performance element – live music, scenes from a local theater company's recent production, juggling, or acrobatics.
It is a relaxing way to spend an evening at a beautiful farm out in Alstead. Make new friends, eat good food, don't worry about dishes!
6. Andy's Summer Playhouse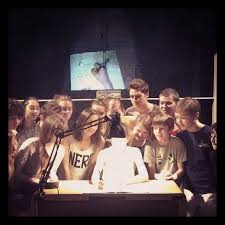 In Wilton NH, Andy's Summer Playhouse is a must visit venue this summer, especially if you have kids.  Opening June 15th, the theater is made up of all children casts who are directed by 15 professional artists. Growing rapidly since its invent, the theater has grown to include over 250 children each summer and cater to over 3000 audience members.
The theater is always sure to amaze as you will be astounded by the talents of its young thespians. With three different main showings this summer including a remix of Shakespeare's seminal Midsummer Night Dream there is a lot to take in. Make sure you're there for at least one!