Explore the many kid-friendly galleries and museums throughout the Monadnock region! With such an amazing number and variety of artists, it's not surprising to find exhibits year-round, in galleries, libraries, and special shows. Museums present special exhibits as well as permanent collections, all telling stories unique to the area that the family will love!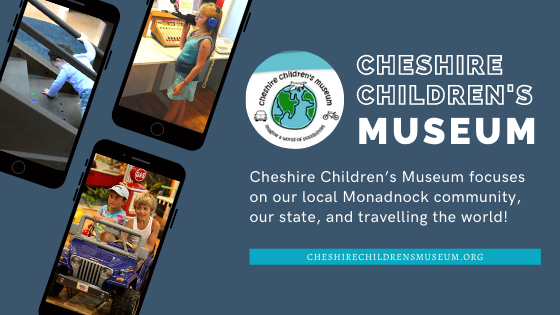 It can be hard to find new, exciting activities for the kids in the midst of Winter. This can be remedied by checking out the Cheshire Children's Museum in Keene, where you can "Imagine a world of possibilities…where children can play while learning…where all children can explore at their own pace in a safe, clean, and welcoming space…where children begin to learn that anything is possible!" When you wrap up at the museum with the kids you can scout Main Street for more adventure. All kids like sweets and Main Street has two options you can peruse; Life is Sweet Candy Store & Cupcake Store and Ye Goodie Shoppe. Not a fan of a sugar high? Check out all of the other shopping, dining, arts, and recreation options Keene has to offer here.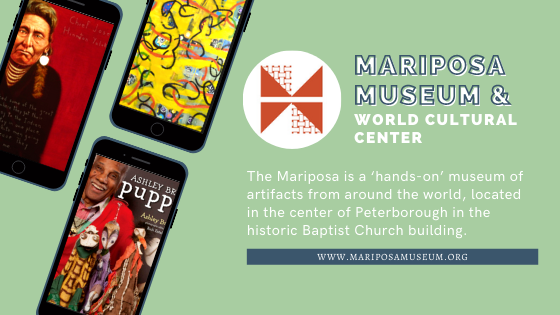 Do your kids enjoy a hands-on experience? Then The Mariposa Museum may be the spot for them! "The Mariposa is a 'hand-on' museum of artifacts from around the world, located in the center of Peterborough in the historic Baptist Church building. We celebrate other cultures with regional exhibitions, performances, and programs. Adults and families can enjoy the museum on their own 'hands-on' and can tour the exhibits with visual and audio aids." To continue in the vein of sweets Ava Marie Handmade Chocolates and Ice Cream is a yummy place to check out after viewing some museum wonders. "Ava Maria Handmade Chocolates not only makes chocolates, we serve ice cream and soft serve, alongside an assortment of different pastries. The ice cream is provided year-round with 40 flavors in the summer, 20 flavors in the winter months. We also have ice cream cakes and iced coffee!" If it's too cold for ice cream you can find what suits you better here.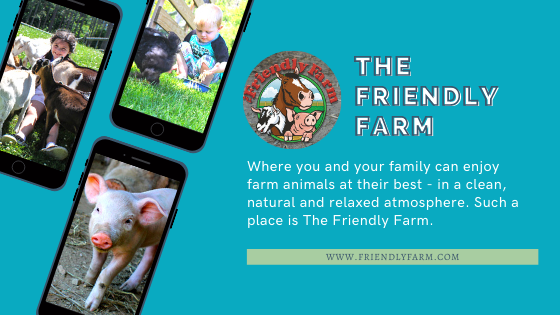 A museum of cute and cuddly farm animals? Yes, please! Welcome to the Friendly Farm in Dublin: "Wander through five acres and enjoy some of the most agreeable animals you'll ever meet. Not only will you be able to see the animals up close — you'll soon find yourself wanting to pat and hug them." Do you have a child who especially loves farm animals? Sign them up to become a Junior Farmer! Junior Farmers receive:
Free T-Shirt

Free Admission

Free Bag of Feed

Special Recognition

Official Jr. Farmer Membership Certificate
Dublin has its sweets too! Just jaunt over to the Morning Star Maple Sugar House & Gift Shop. "Situated in the heart of the Monadnock Region of New Hampshire, Morning Star Maple has been producing fine quality maple products since 1988." Find out what else Dublin has to offer here.
Last, but certainly not least, we have the Thorne-Sagendorphy Art Gallery at Keene State College! "For 50 years, the Thorne-Sagendorph Art Gallery at Keene State College has been a gathering place for artists, students, patrons, educators, scholars, and friends." Take the kids to view David E. White Children's Illustration Collection. Explore even more children's books and visit Toadstool Bookstore (they have a cafe too if you'd like a snack with your stories)! See what else Keene has to offer here. 
Find more fun activities, local attractions, and places to dine around New Hampshire's beautiful Mount Monadnock! From scenic B&Bs to contemporary art galleries to our beautiful mountain and its pristine surroundings, New Hampshire's Cultural Corner has it all.