Experience the Monadnock region's unique rustic feel with fine dining in our local restaurants! If you plan on visiting Chesterfield, Peterborough, Walpole, Harrisville, or surrounding towns, then one of these four restaurants might offer the perfect evening for you! Each establishment on this list is only a taste of what our region has to offer. Many Monadnock region restaurants take advantage of our lovely farm-studded landscape. Each on this list sources food and produce from nearby farms (or even onsite gardens.) Chef-created entrees, specialty craft cocktails, locally brewed beer, and sumptuous desserts await! 
Daily homemade bread at the Chesterfield Inn
The Restaurant at Chesterfield Inn couples expertly crafted and locally sourced food with the service and hospitality of a luxurious bed and breakfast hotel. The restaurant makes bread daily, infusing house-made dough with herbs from its very own garden! Local farmers supply produce and cheeses, while seafood comes from nearby Boston shores. Looking for a romantic evening in the cool night air? Ask to sit among the cozy heaters with warm blankets for open air dining. The warmer season entrees include duck breast with a black cherry duck reduction and braised Moroccan lamb shank with red wine, coriander and turmeric. Stick around for a delightful selection of decadent desserts (including gluten-free options!) and specialty coffee.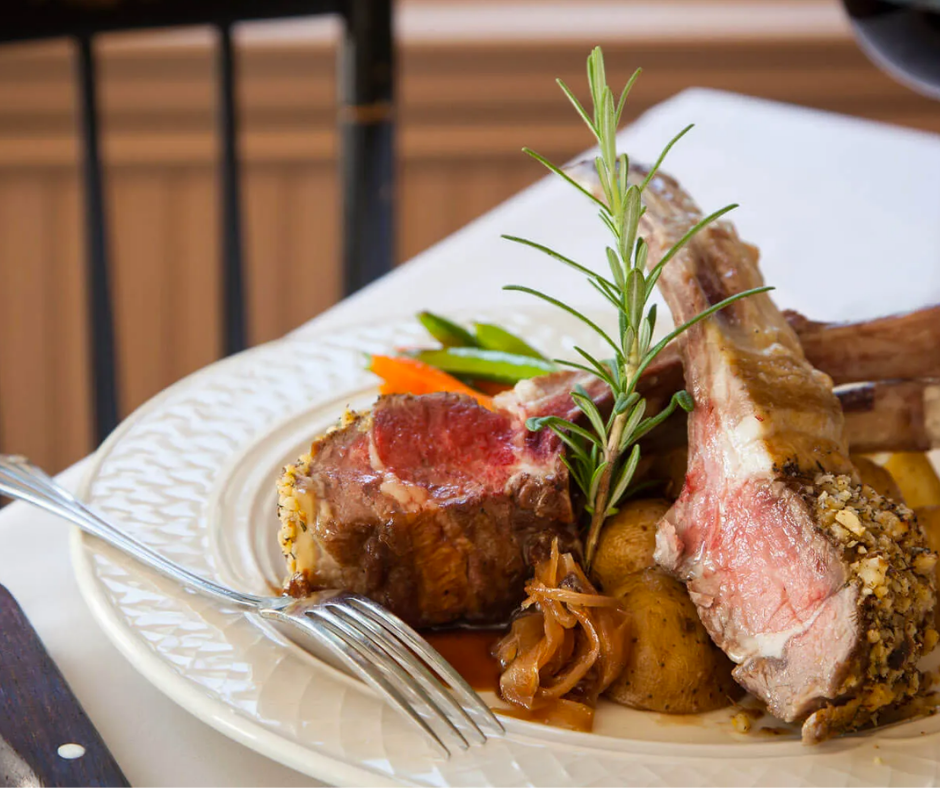 Straight from the garden at the Waterhouse Restaurant
Find yourself in Peterborough? Try a more casual take on fine dining at the Waterhouse Restaurant. Both the dining room and secluded patio overlook picturesque views of the historic Nabanusit River! True to Monadnock region style, the Waterhouse focuses on seasonal ingredients to create its unique dishes and specials. Vegetables including carrots, squash, greens, and heirloom tomatoes (we know…technically a fruit!) are grown in the restaurant's garden. The Waterhouse sources grass-fed beef from local farms like Fry Farm in Hancock or Hilltop Farm in Mason. Peruse their menu to find mouth-watering offerings like pan seared scallops with garlic-ginger rice noodles or a filet mignon blanketed in a demi-glace with seasonal vegetables. Mainly plant-based? Good for you! Try the eggplant roulade, mushroom onion soup, or flatbread plates! 
French Bistro in charming New England Village
In Walpole rests a gem of a classic French bistro: The Restaurant at Burdick's. Enjoy a carefully crafted meal made from locally sourced ingredients while observing daily life on Main Street! Start off with the soup du jour or fresh mixed greens! How does a bone-in pork chop with a seared polenta cake sound? How about a golden beet poke bowl?  Look into their seasonal menu to find more creative dishes and specialty cocktails. Reservations are required, so give them a call to book a table Tuesday through Saturday. Do you prefer going out for brunch rather than dinner? Burdick's offers Sunday Brunch! Depending on the season, both indoor and outdoor dining are available to enjoy.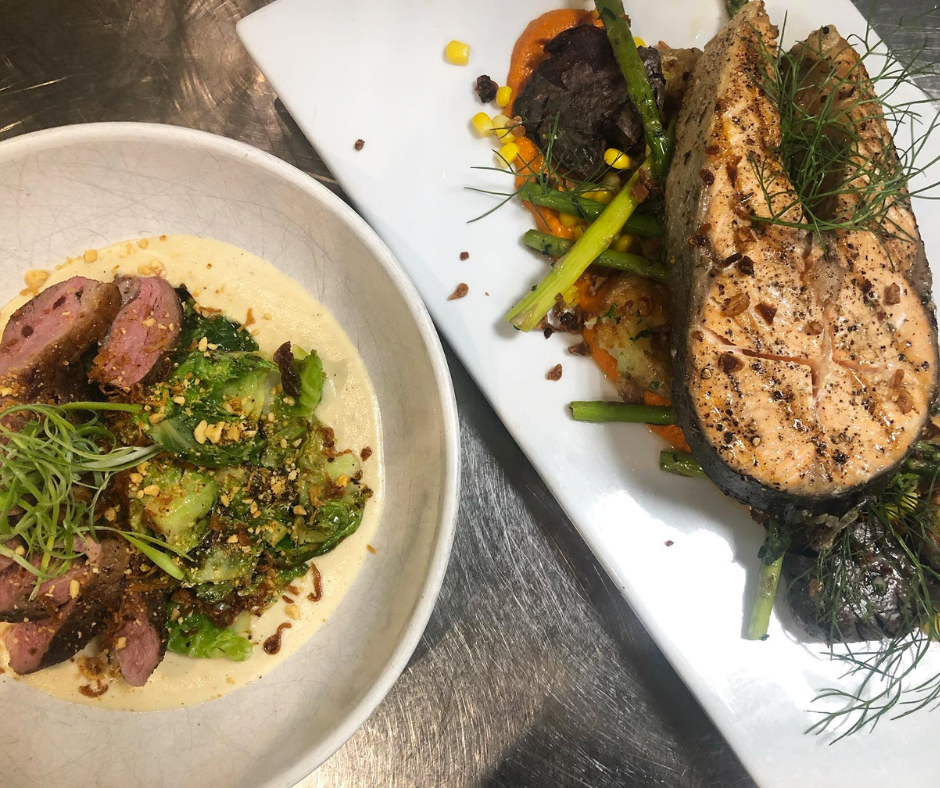 Enjoy Dining at a Historic Manor
Last (but certainly not least): for an evening steeped in the history of the Monadnock region, visit the Restaurant at Aldworth Manor in Harrisville. The manor was originally built in the early 1800s (and then rebuilt in its current location in 1908.) Now, the estate serves as a complete overnight and dining experience. On Thursday evenings (and Fridays November through May), the restaurant, bar, and seasonal patio are open to be reserved by the public. The menu changes weekly, so visit their website to see what's available! Choose between an array of small plates, salads, sandwiches, entrees and desserts. Be sure to try a 1920s-themed craft cocktail! The Tavern values quality ingredients using fresh-squeezed citrus for specialty drinks. A testament to quality – shrubs and simple syrups are made in-house!
Planning to visit or have already experienced any of these locations? Let us know for a chance to have a quote featured on our newsletter! What other sites and attractions would you like to hear about?