The holidays are right around the corner and what is a better way to kick it all off then an adventure around the Monadnock Region? It's time to hop in your car, take in the fall vistas, go for an adventure and shop locally for the holidays. Visit the four corners of Monadnock and find treasures to gift your loved ones along the way! 
The fastest way to the heart is through the stomach after all! So why not pick up some chocolate stocking stuffers at L.A. Burdick Handmade Chocolates in Walpole, NH and warm the hearts of your loved ones? With "34 years [of experience] handcrafting artisan chocolates with Swiss know-how, French gastronomical thoughtfulness, and American imagination," it's a perfect stop along your adventure to shop locally for the holidays! If you have an animal lover in your life they may enjoy the elephant chocolates. L.A. Burdick has partnered with Sheldrick Wildlife Trust. They donate 100% of the net proceeds to help this great nonprofit's mission! If you have a dairy free friend or vegan on your shopping list, L.A. Burdick has something for them as well. Check out their dairy free/vegan options! If coffee is more your style "They have the restaurant, a tea room…They also make coffee, frappuccinos, hot chocolate and a bunch more goodies." – Doris Roberts Putnam (Five Stars on Google). Make sure to give them a like on Facebook and stay up to date with their chocolate creations!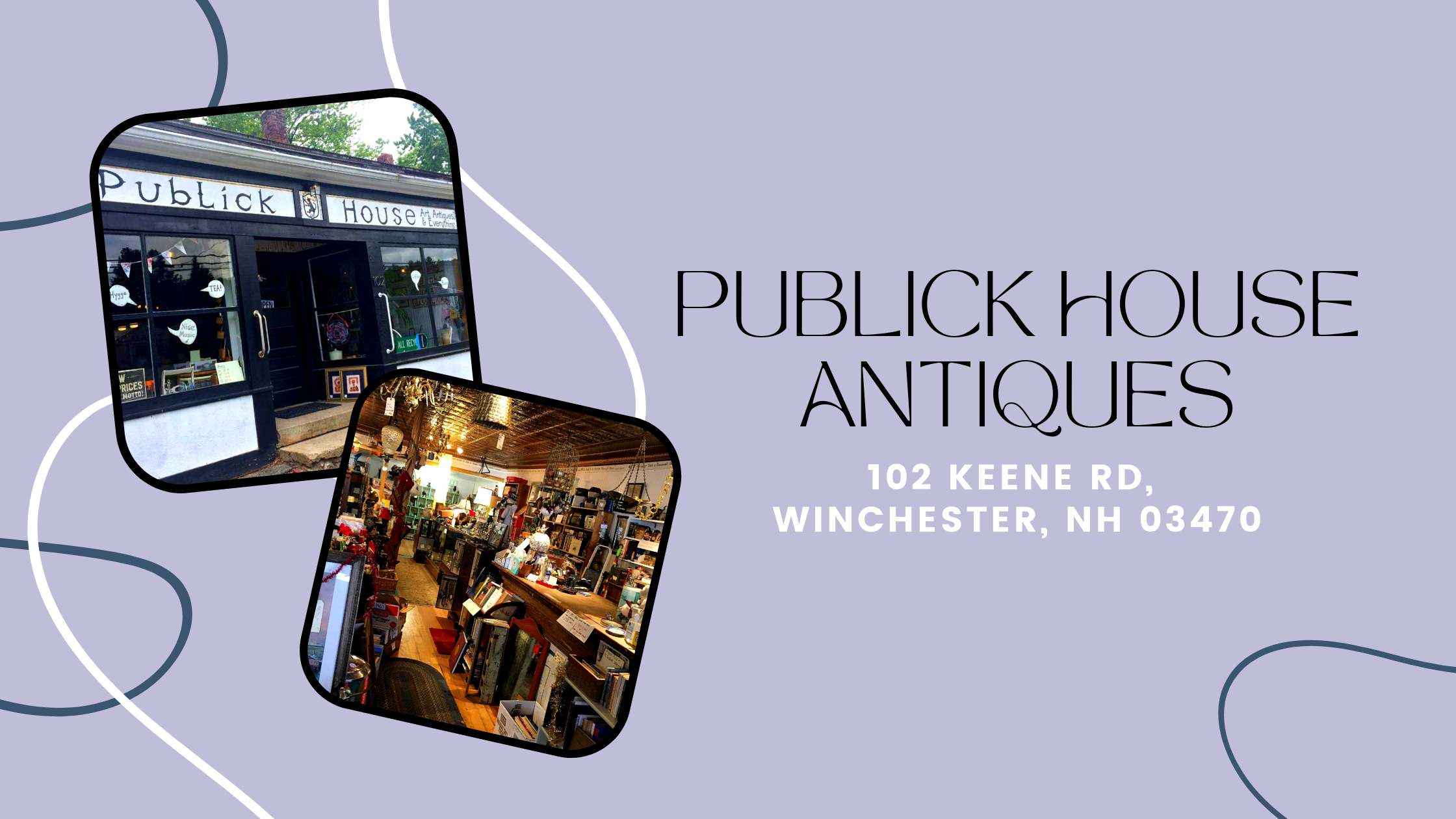 The only thing sweeter than chocolate is finding a unique gift for that hard to shop for person on your list. Publick House Antiques in Winchester, NH can help you with that quest! Publick House is in a quintessential New England farm house built in 1860. Right off the bat it's obvious that this is a one of a kind establishment with uncommon treasures within! According to Joshua Smart Anderson's five star Google Review "It was like walking through a museum!" This would be the perfect destination to bring your museum lover. Lucky for you they offer gift certificates! Visit their location during your adventure, give them a call (603) 239-6423, or message them on Facebook to inquire.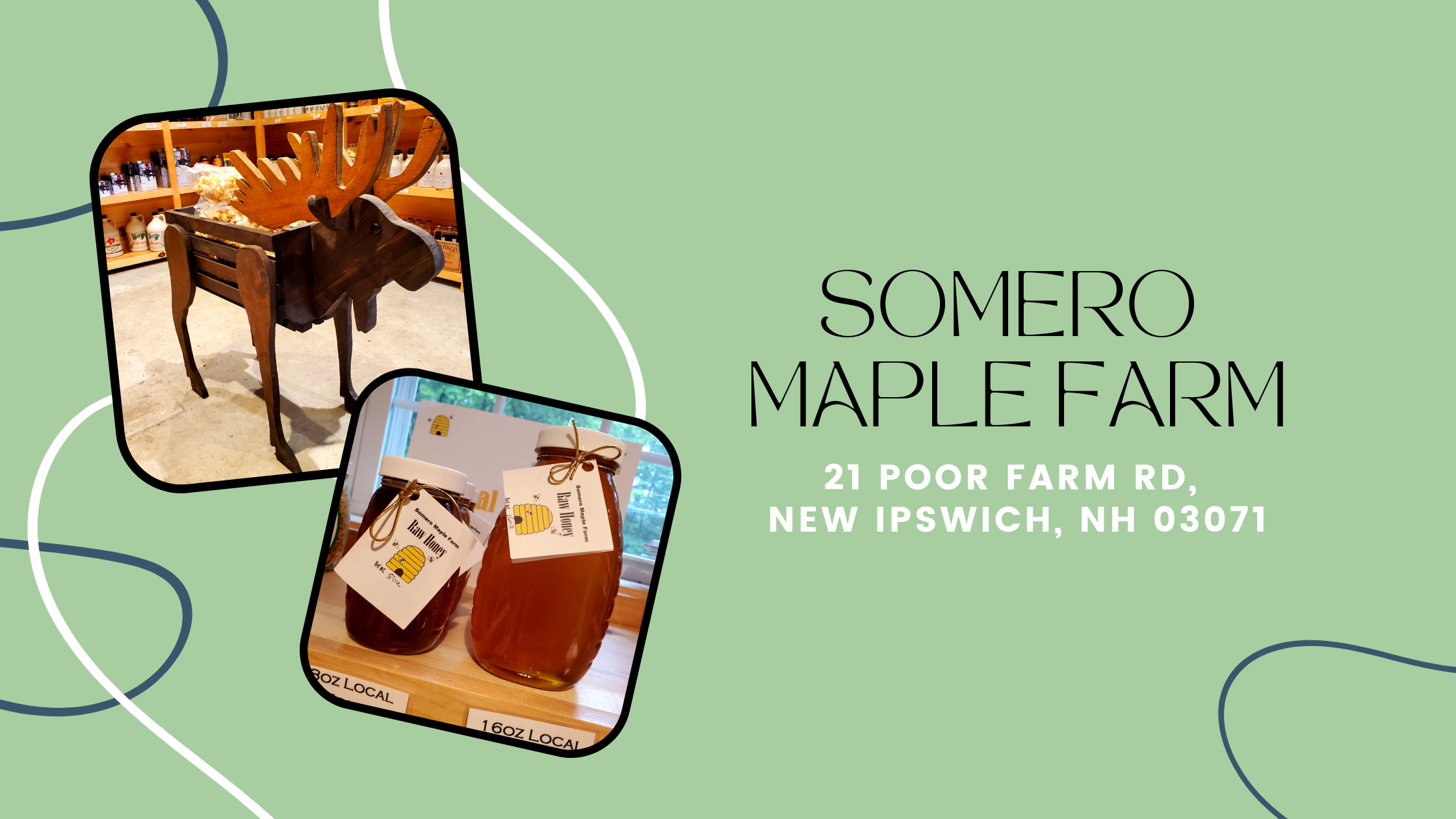 Speaking of sweet and quintessentially New England, we would be remiss if we left out maple syrup! Nestled in New Ipswich, Somero Maple Farm is "An incredible little maple farm, delicious and top quality products, wonderful, warm and friendly owners and service."  – Ryan Ruotsala (Five Star Google Review).  Not only that but they have "[won] multiple awards over the years, [and are] committed to providing you with the best quality maple syrup!" If you value variety you'll love what they have on the shelves. Along with syrup they carry seasoning like maple pepper with garlic (is your mouth watering yet??), maple topped caramels, Perfect Pot Maple Coffee, the book Curious George Makes Maple Syrup, honey and more!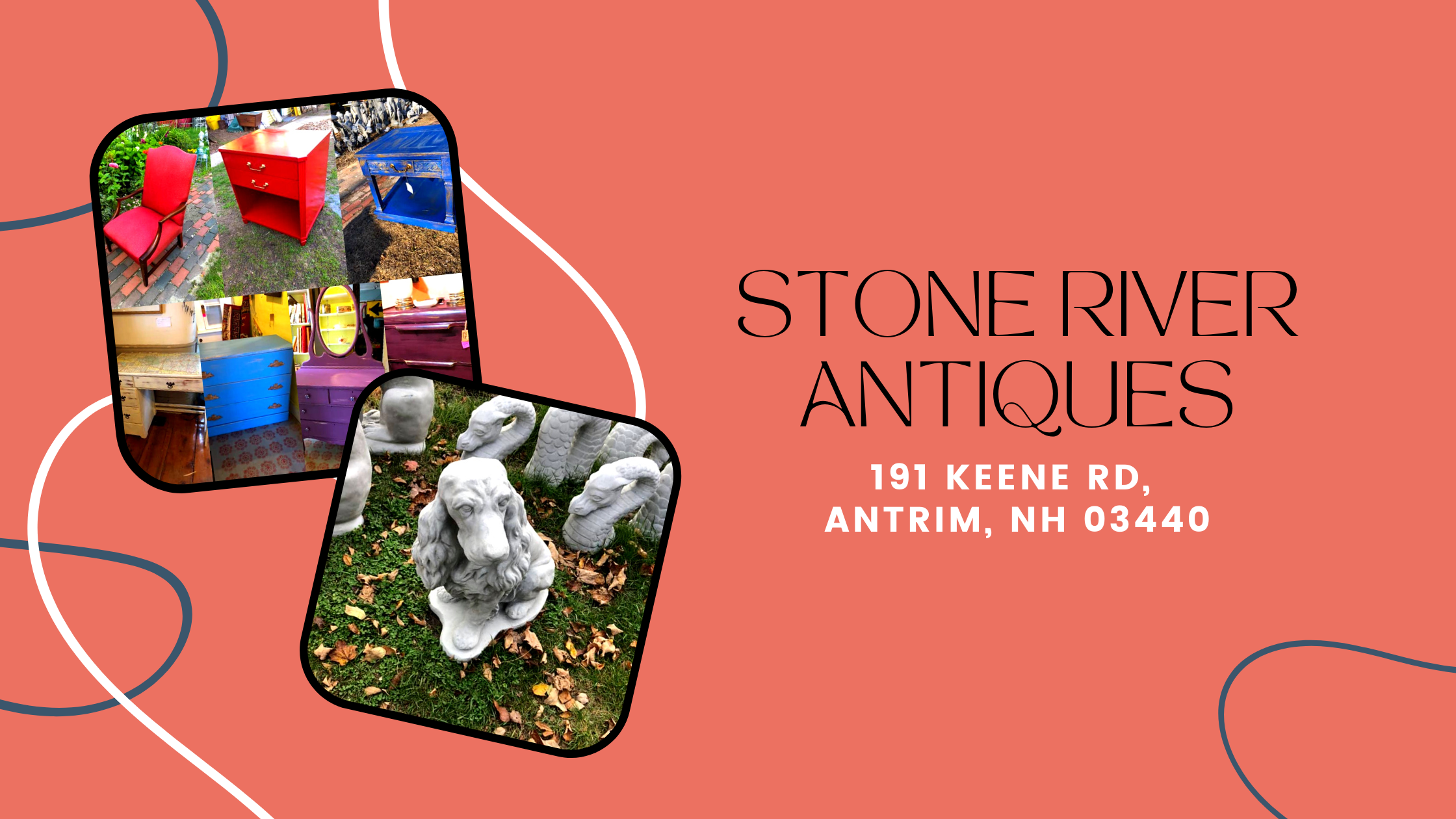 If you're from the area you've certainly seen Stone River Antique's colorful outside display of fixed up furniture and statues in Antrim, NH. As an artist myself their vibrant set up has caught my eye more than once! If you have an interior design connoisseur or gardening guru on your Holiday shopping list, there is no doubt Stone River will have something for them. According to Jake Bouchards' Five Star Google Review "This place is great! So many treasures to look at from furniture to maps to dishes and everything in between. My wife and I stopped in and a couple of weeks later I called and described a set of dishes I'd seen and wanted to buy. They stayed open a couple of extra minutes and had everything all packed up when I got there." Not only do their treasures intrigue but their customer service wows as well! 
And last but not least visit discovermonadnock.com/shopping/ to stay up to date on all of the shopping opportunities in our region! So, don't let the "stick season" blues get to you – go for an adventure and shop locally for the holidays!