There's no time like the Winter to check out some of the coziest bed & breakfast joints in the area! Not only do they embody warmth and welcome but they also embody the history of our community. The Monadnock Region offers remote getaway opportunities, farm life extravaganza, beautiful architecture, and spectacular night skies. Read below to find out more!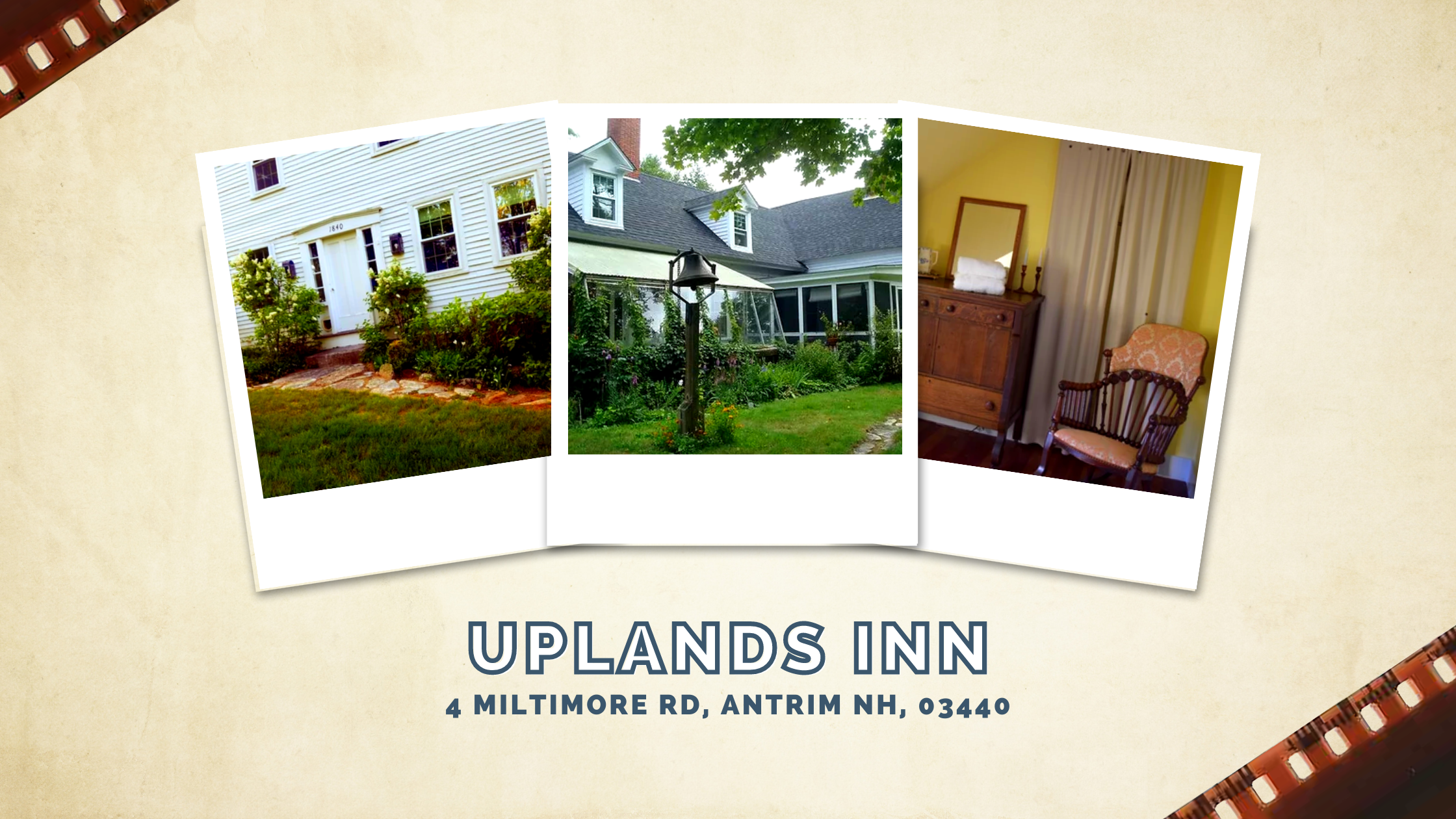 Nestled in the hills of Antrim, NH lies Uplands Inn. If you're looking for a spot to disconnect from the hustle and bustle of everyday life this may be the place for you! "Our nearest neighbors are far enough away so you will find the only night noises are the peepers during Springtime or an occasional owl." If you're particularly interested in nature you'll love their view of the night skies. "​​[Our] night skies are spectacular. We are near a good selection of restaurants, two miles from 2 large lakes, Greg Lake and Pierce Lake. Both have beach areas, boat launches, and fishing available." If history is what you're most interested in you'll love to know that this historic farmhouse was built in 1840! While you enjoy a bit of history you can also enjoy some pizza at Rick & Diane's Brick Oven Pizzeria. Yum!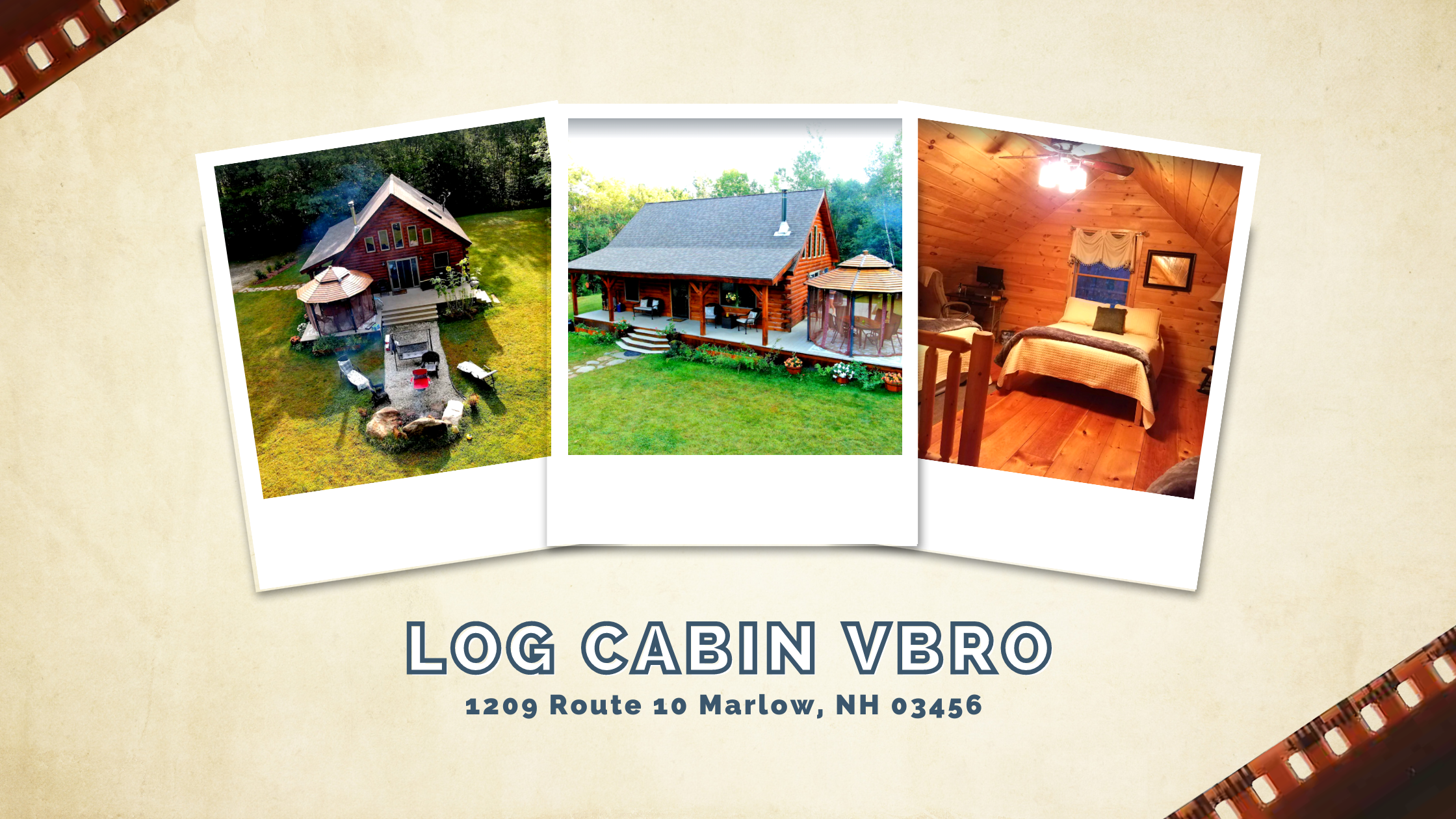 Keeping with the theme of remote getaways you'll certainly find one at this beautiful log cabin in Marlow, NH! The full cabin is available for booking with two bedrooms, one bath, and communal areas such as the kitchen, living room, deck, and patio. Along with indoor comforts the cabin offers outdoor entertainment as well. "Snowmobile trail access right out the front door! 20-30 minutes from Keene, Sunapee, Claremont, golf courses, ski resort (Mt. Sunapee, Pat's Peak). Plenty of walking trails, campfire area, close to ponds for swimming, fishing, and kayaking." 
If you're feeling a bit of cabin fever during your stay you can visit Kirby's Q in the neighboring town of Alstead.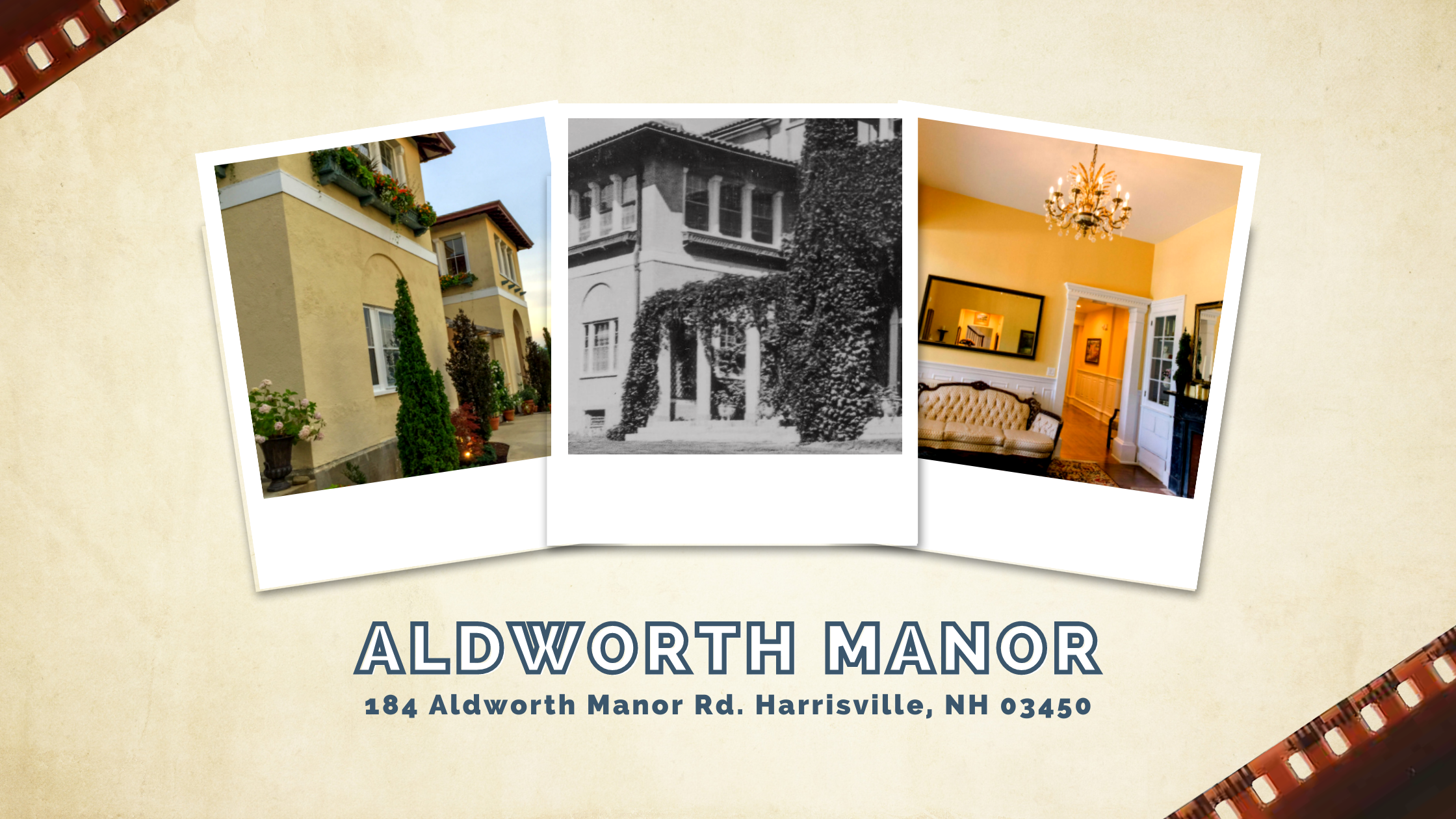 I promised some beautiful architecture and Aldworth Manor in Harrisville, NH is where you'll find it, with chandeliers, rising ceilings, bright open windows, and seemingly Tuscan-inspired columns. 
"Whether you are looking for a place to host your wedding, family reunion, a film shoot, conference, or party, Aldworth's breathtaking grounds and buildings combined with our onsite catering, drink service, and lodging are the perfect solutions." Visit their gallery here to see what you're in store for. If you'd like to visit first before booking your stay "Aldworth opens its doors to the public every Thursday for delicious food, fantastic drinks, and good conversation at our popular Tavern Nights." 
While you enjoy the beautiful craftsmanship of the manor you can also visit the local Shaker Style furniture store! "Shaker Style handmade furniture by Master Craftsman Stephen C. Barlow in New Hampshire. American furniture maker and designer since 1989 and proud member of The League of NH Craftsmen. Focused on craftsmanship: furniture thoughtfully designed for functionality, graceful appearance, and a lifetime of use. Shaker Style's furniture collection of beds, chests, dressers, dining chairs, dining tables, accent table, and office furniture is handcrafted with North American hardwood."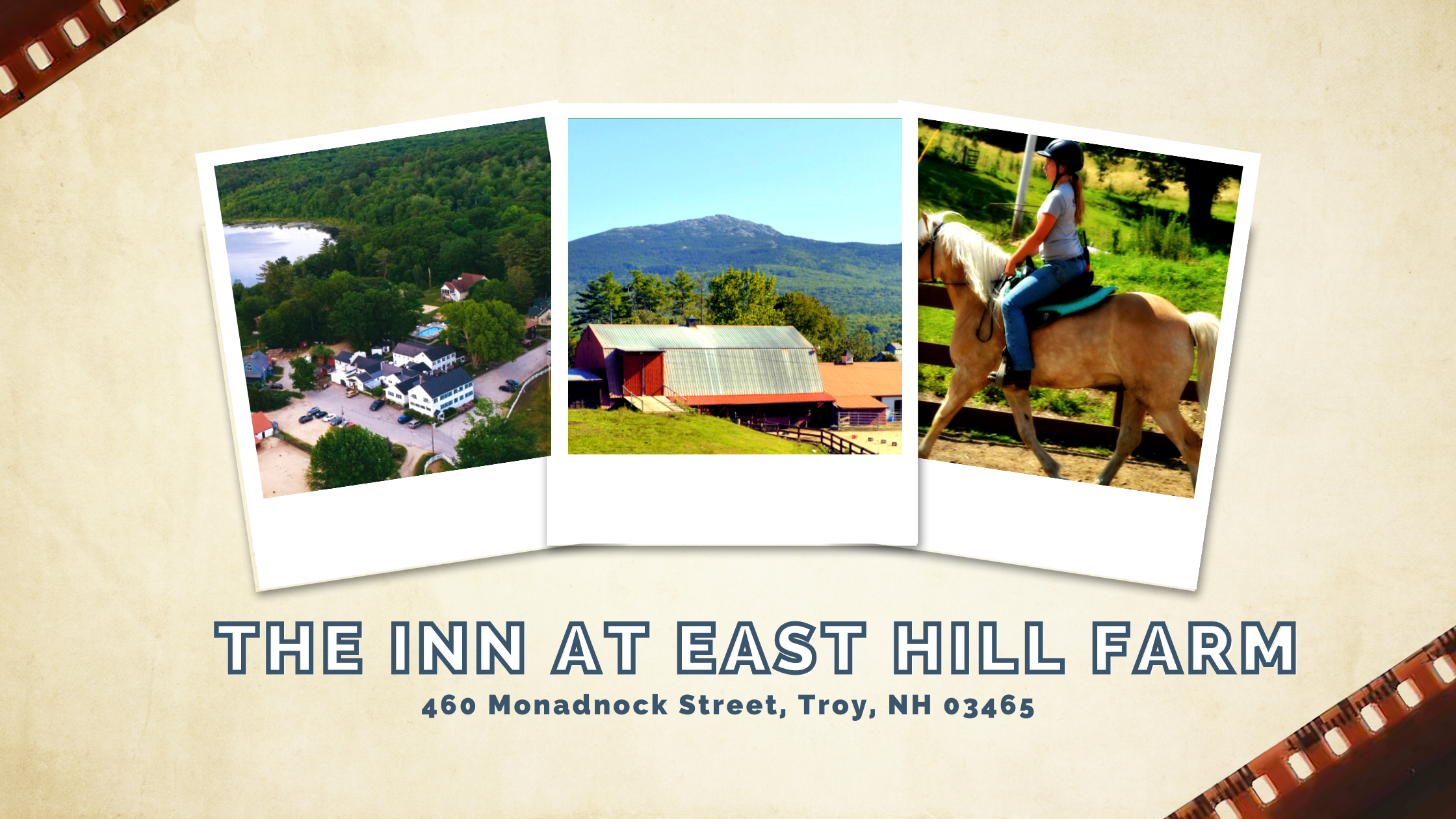 Lastly, but certainly not least, we have The Inn at East Hill Farm! "Located at the base of Mount Monadnock in tranquil [Troy], New Hampshire, the Inn at East Hill Farm maintains its tradition as a destination resort where families and friends can meet in a relaxed atmosphere that promotes true re-creation. Rooms are available in the main building or in any of several well-appointed cottages and houses. Wholesome and delicious meals are home-cooked and served family-style. Specialties include homemade breads, cookies, fritters, and hearty country breakfasts. Youngsters may enjoy the adventure of collecting the eggs they eat." Some of the re-creations you can find is horseback riding, massage and reflexology, swimming on the farm, and more. 
Stay up to date with all of the region's B&Bs here.