Throughout December community centers, libraries, stores, civic centers, and galleries around the Monadnock region exhibit the work of talented local and nationally renowned artists. It doesn't take but a moment to stop, and become immersed in peaceful contemplation at the many artistic interpretations of beauty, detail and color. Plus, who knows, you might just find the perfect gift for the art aficionados on your list.
Harrisville General Store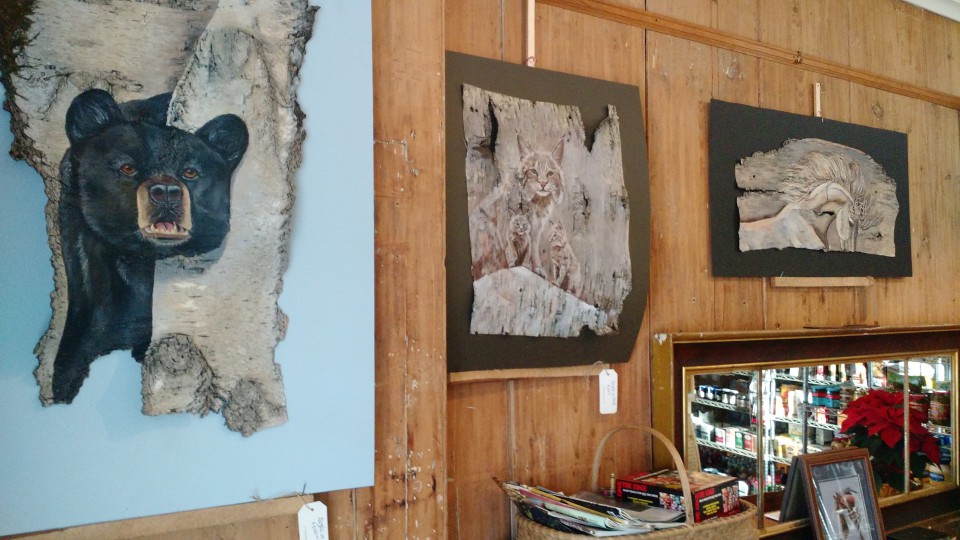 Grabbing a bite to eat at the General Store in Harrisville? The current exhibit invites you to gaze upon the subtle nuances of birch-bark paintings by Julie Gargan, a New England native and year-round resident of Harrisville. The welcoming atmosphere makes it a perfect place to sit down anytime during store hours, enjoy the art, and sample the general store's fresh baked treats, coffee, tea or a variety of pre-, or custom-made breakfast and lunch foods.
Jaffrey Civic Center
Want to give children a creative medium to try themselves over the holiday break? Bring them to the "5-A-Day" photography exhibit by Amanda Bastoni, a MacDowell fellow and Peterborough resident. Created as self imposed challenge, Bastoni took five black and white photos a day for eight months using only the camera on her phone. Located at the Jaffrey Civic, in the first floor Display Cases, it runs through December 24th.
Dublin Community Center
Passing thru Dublin on an errand? Stop into the Dublin Community Center along Route 101 to experience the hand-pulled prints and mixed-media work of award winning artist Soosen Dunholter's minimalist work. In the artist's own words her "sophisticated yet whimsical contemporary fine art" focuses on the interplay between form, color, and line upon subtle textures.
Yellow Clover General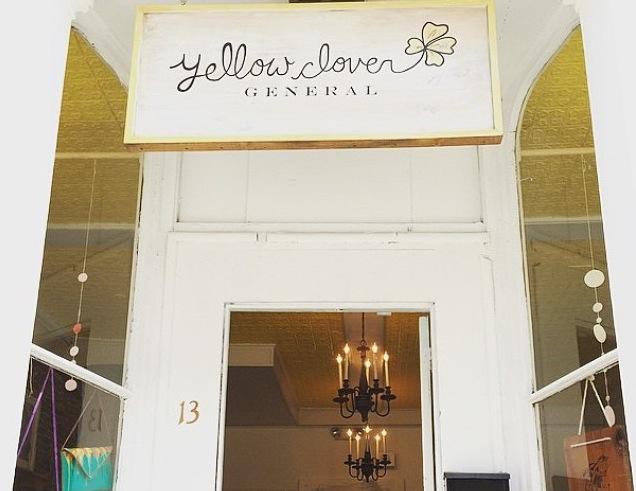 Last minute christmas shopping in Keene? Make sure to check out Yellow Clover General. Just off Main Street, this charming storefront gallery is positively bursting with ethically – and locally produced – designs. Along with original artwork, you'll find fashionable garments, handmade jewelry, beautifully crafted household wares and so much more.
Depot Square
Walking around Peterborough's Depot Square seeking colorful gift ideas? Take a peek in the gallery at the interactive Rabbit Hole exhibition at the Sharon Arts Center or see what's new at the Trumpet Gallery. Don't forget to browse the art at the Peterborough Art Academy while picking up painting supplies. Or, bring the kids to the Mariposa Museum to see their Fairy Tales, Heroes and the Wisdom of Stories exhibit running thru December 31st.
Walpole Artisans Cooperative
Meeting friends for brunch and chocolates at Burdick's? Head across the street to check out the Walpole Artistans Cooperative, which is run by the artisans themselves. If you're looking for a special gift, piece of art for your home, or just want to be inspired by the abundance of local talent in the Monadnock region, this is a must stop when visiting Walpole's village center.
The Historical Society of Cheshire County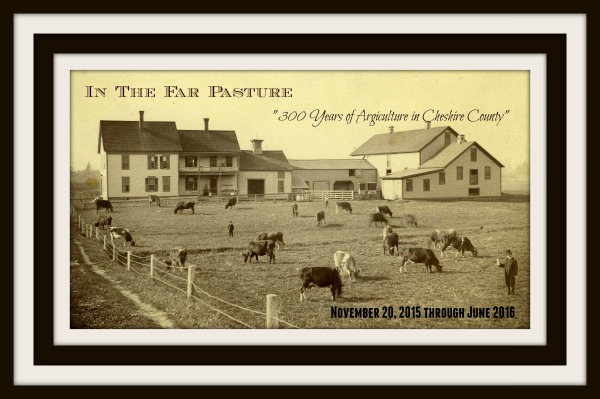 Perhaps nothing makes one appreciate the present bliss of holiday chaos like a snapshot of the past. The storied imagery of this 246 Main St. exhibit "300 Years of Agriculture in Cheshire County" in Keene is a quiet reminder of how much our predecessors toiled to sustain the gift of community we so often take for granted today.
To find additional Monadnock region exhibits featuring the work of professional artists, please visit our Museums and Galleries page. For a list of upcoming 2016 exhibits visit the Discover Monadnock calendar.