Summer is finally fully in season, in our beautiful Monadnock Region. The warm weather brings all sorts of different activities to do while we take a few days off work and stop to enjoy our surroundings. One great way to past these precious lazy hours is with a live show from one of our area's amazingly talented performance groups. Knowing this, we decided to put together a list of the shows we are most excited for this summer.
Here's our list of 7 shows not to miss this summer:
1. Intimate Exchanges: Peterborough Players, July 1 – 12
The Peterborough Players is one of our area's greatest treasures, showcasing some of New England's most talented performers and directors for 7 main stage shows during the summer. The group is currently performing Intimate Exchanges a surprising comedy by Alan Ayckbourn. The comedy is essentially a choose-your-own adventure play where the audience makes multiple critical choices throughout the performance leading to 16 possible endings. An incredibly wild and dynamic experience, everyone should hurry over to Peterborough to decide what sort of comedy they want to see for the night!
2. Apple Hill String Quartet: Apple Hill Center, Tuesdays all Summer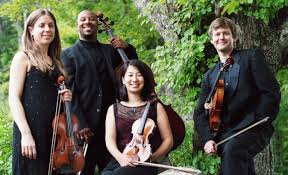 Apple Hill Center is a chamber for music performance and teaching based in Nelson, NH. Founded in 1971, the 100 acre facility has become the part time home of its traveling ensemble who perform and teach workshops throughout the world. Apple Hill's Summer Concert Series features the Apple Hill String Quartet and the summer faculty artists. Each Tuesday night, the ensemble puts on a great concert accompanied by dinner and a lecture. One great way to spend a Tuesday night this summer!
3. Shakespeare Remix: Andy's Summer Playhouse, July 26- August 1
In Wilton NH, Andy's Summer Playhouse is a must see group, especially if you have kids.  The theater is made up of all children casts who are directed by 15 professional artists. Growing rapidly since its invent, the theater has grown to include over 250 children each summer and caters to over 3000 audience members. This showing fully titled, Shakespeare Remix: Andy's Midsummer Night Dreaming, is the group's own interpretation of the Shakespearean classic. The group will be taking the show on the road to various venues around Monandnock, so make sure to click the link and find the closest one to you.
4. Light and Shadow: Electric Earth Concerts, July 9
Electric Earth Concerts puts on affordable public concerts throughout the Monadnock Region all summer long. This concert, which will be put on at The Francestown Old Meetinghouse, features violinist Gabriela Diaz, cellist Robert Burkhart, violist Jonathan Bagg, and flutist Laura Gilbert performing famous pieces from Mozart, Andrew Norman, Stephen Jaffe and Gunther Schuller, accompanied by an outstanding show of lights and shadows. Make sure to go and find out more about this show and all of Elecrtic Earth Concerts' other great performances this summer.
5. Moonlight & Magnolias: Actors Theatre Playhouse, July 11 & 18
Actors Theatre Playhouse is one of the oldest continuously performing arts group in New England, based in a beautiful old town meeting house. The playhouse is actually hitting its 40th anniversary this year. This year the playhouse will be showcasing their own series of Literature as Performance. Moonlight & Magnolias is a comedic story by Ron Hutchinson. The reading will tell the story of David O. Selznick as he frantically shuts down his production of Gone With the Wind, fires his director, calls other screen writers and generally makes a further mess of his difficult situation. Sure to be a great show, make sure to go and enjoy it and check out all of the other readings this summer.
6. Krishna Das Kirtan: The Colonial, July 26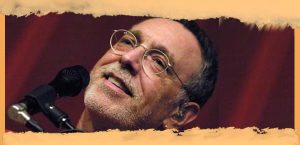 The Colonial Theatre is a beauiful non-profit theater in the heart of Keene, NH, originally built in 1924.  The Colonial has great showings all year around, so make sure to go and look at all of there other offerings this summer. This showing of Krishna Das Kirtan promises to be a great one. Krishna Das is a virtuoso Kirtan player with a "soulful voice that touches the deepest chord in even most casual listener." As the best-selling western chant artist of all time, Krishna Das is certainty worth the price of admission and more!
7. Shakespeare in the Park: Actors' Circle Theatre, August 1,2,8,9
Actors' Circle Theatre is a non-profit performance group founded in 1988 that puts on free performances in the greater Peterborough, NH area. Shakespeare in the Park will be a free show in Depot Square Park on the first two weekends of August. This year's performance will be of Love's Labour's Lost, a story of King Narvarre and his three companions who attempt to swear off the company of women for three years but find problems when they fall for the Princess of Aquitaine. A great way to spend a warm summer day, make sure you pack a picnic and head to Peterborough in August to take part in the great performance.