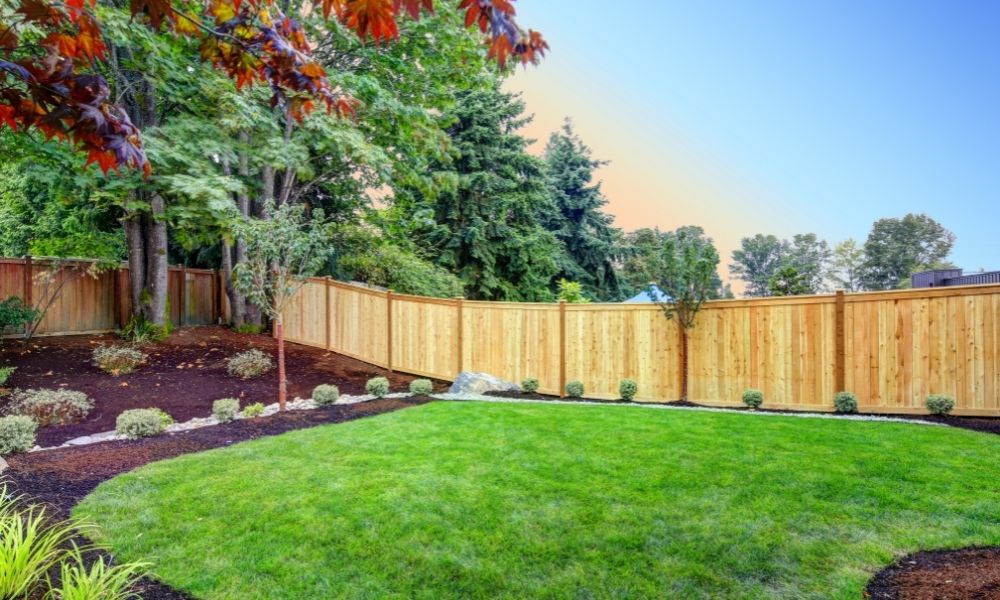 When you live in an area as beautiful as the Monadnock region, you may find it difficult to consign yourself to staying inside. And if you don't have time to hit a hiking trail, you can savor the great outdoors from your backyard. But sometimes, sitting in your backyard can leave you feeling vulnerable, especially if you have neighbors. Fortunately, our tips for making your backyard more private are here to help.
Build a Fence
"Good fences make good neighbors." This quote from famous New Englander Robert Frost was a metaphor for close-minded attitudes. However, on a practical level, the neighbor does make a point. Fences are one of the easiest ways to make a backyard more private. But if you want something more elegant than a dilapidated "Mending Wall," try these ideas:
Use unconventional building materials like frosted glass
Build a fence with horizontal metal or wooden slats instead of vertical
Fit the fence with a patterned fence door or gate
Add a flowered trellis
Plant climbing vines along a latticed fence
Hide Your Yard With Plants
Instead of concealing your garden with a fence, turn your garden into a fence. This affords your yard more privacy without the cost to your yard's natural aesthetic. Here are a few plants you can consider for the job.
Hedges
Hedges are the quintessential privacy plant and typically grow in the sun or shade, depending on the type of plant. While different plants prefer different types of soil, keep in mind that almost every type of hedge will have trouble growing in waterlogged soil. Be sure to check the drainage in your yard where you plan on planting your hedges.
Trees
When looking to fence in your yard with trees, look for coniferous trees like American yews or hemlock. These trees are hard to see through, and they offer cover all year round. Just be cautious when deciding where to plant your tree. Otherwise, the tree may have trouble growing or it may damage surrounding structures as it grows older.
Create an Enclosed Patio
If you've worked hard tending your flowerbeds all spring, you may not want your whole yard obstructed from people walking past. In this case, you can leave your entire yard open but enclose a section of the yard, like the patio. For this, you can set up a pergola that you can fit with climbing vines or a set of drapes to create a private sanctuary your whole family can enjoy.
To get ideas for what would work in your yard, drive around your town or any of the back roads and village areas of the pretty surrounding towns of the Monadnock Region.