Autumn explosions of red, orange, and yellow from trees once green fade into cold wintery grey. Seasons of death, decay, and early darkness spark interest in metaphysical objects and phenomena .
Do you like the supernatural? Want to hear about spirits and abandoned places? Here are three outdoor sites to explore.
Haunted Residence in Converse Meadow
Creepy old New England is chock full of history, especially within its early mill towns. In Rindge, there is a delightfully haunted house (privately owned – no trespassing!) on a pre-revolutionary mill site on Converse Meadow Road. Converse Meadow, a 240-acre nature reserve, was once home to the town's first grist mill (a mill that turns wheat berries into flour.) While the original foundation year is unknown, records of the mill begin in 1762. The site was later used as a sawmill before it burned down (twice!)
Joshua Converse, the site's namesake, bought the property and used it to produce shingles, lumber, and cordwood. The mill burned for the second and final time in the 1930s. It is believed that Converse himself lived in the Meadow Road house. The house's current residents believe he used the downstairs area as a school with playrooms for the children of his employees. In an article by the local Monadnock Ledger Transcript, the family reported spooky unexplained phenomena in those rooms. Incidents include battery-operated and electrical toys turning on spontaneously (they also use the space as a children's room,) lights flicking on, voices, footsteps, or the sound of a rocking chair when no one else is in the house.
The Monadnock Conservancy owns the easement on the Meadow and makes it available for hiking, walking, and nature exploration. If you want to take your chances at seeing a spirit, there are trails along unmarked wood roads, and a pond! The site was also supposedly an active part of the underground railroad in the 1800s .
East Hill Burying Ground
An 18th century graveyard in Peterborough, the East Hill burying ground, is the town's oldest cemetery and a lovely place to peruse gravestone art. Several revolutionary war soldiers and Mrs. Margaret Stinson (a suspected 18th century witch!) rest here. The burying ground is effectively an outdoor museum, showcasing the works of several stone carvers from 200 years ago. Graves date back to the 1750s! Look to the Monadnock Center for History and Culture for occasional educational expeditions. There are stories behind these memorials…look for gravestone portraits, soul effigies, and the infamous Angel Gabriel stone .
Mt. Monadnock's Pumpelly Cave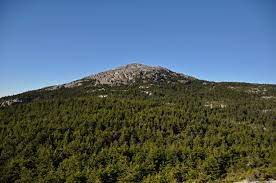 Next up: our region's namesake, the formidable and omnipresent Mt. Monadnock, has numerous natural caves and even a creepy hidden nook known as Pumpelly Cave. This "cave" is actually a man-made shelter supposedly built by several youths in the early 1900s. The shelter's off-trail location is a well-kept secret by those who know it, despite the log book full of visitors' names. The cave is made out of boulder and cement, with metal shafts for the roof. A triangular door marked by a mysterious palm tree leads to a single yet surprisingly spacious room. A small fireplace exists inside for those desolate mountainous nights .
Want to hear more about local haunted and abandoned sites? Check out 4 Spine-chilling Haunted Places in The Monadnock Region!
Check Out these Metaphysical Shops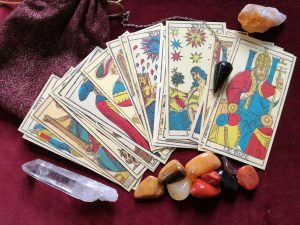 After a spooky excursion, what better way to fuel the fire of curiosity than with fun treats you can take home? In our Monadnock region towns there are several little metaphysical stores to satisfy your spiritual and/or occult interests. Each shop has its own charm and personality. Many of them source local and hand-crafted items. Pop by one of these to satisfy your curiosity or surprise someone with an intriguing gift!
Shadow and Soul Emporium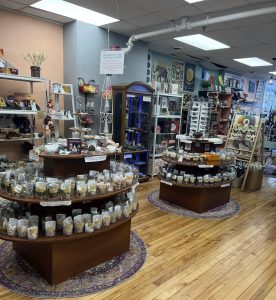 Let's start off with Shadow Emporium and Soul Emporium in Keene (and Manchester.) Venture into Soul Emporium for crystals, stones, incense, stickers, jewelry, and singing bowls to activate and align your chakras, among other knick knacks. Lighthearted rainbows, fun pastels, cute socks and games have dominion here ✨.
Soul Emporium's sister store, Shadow Emporium, has a darker theme. With its skull and spider imagery, the first step inside is reminiscent of a foray deep into the woods to ask a reclusive witch for a dangerous potion (you know…if you've ever tried it.) Here you can find herbs, teas, candles, and books to cozy up with during the spooky fall season. There's also an array of tarot and oracle decks if you're feeling adventurous for a chat with the unseen .
Muse Gifts & Books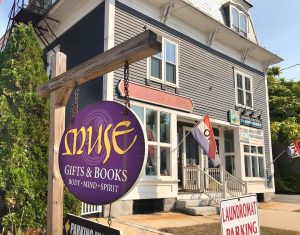 If Shadow Emporium is up your alley, hop over to Muse Gifts & Books in next-door Marlborough. Here you can find books, crystals, tarot and oracle decks, candles, and Celtic-themed objects. Plenty of supplies for the pagan, Wicca, and witchcraft-inclined.
Gaia's Blessing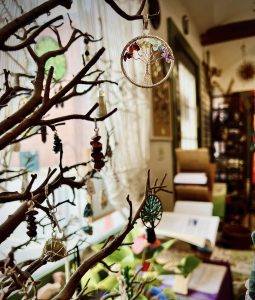 If Soul Emporium is more your jam, check out Gaia's Blessing in Peterborough. It's easy to miss if you're not careful! This wonderful little shop has a colorful cottage feel. Windchimes and benches on the porch by the front door set the scene as if you were visiting your grandmother's house to check out crystals, candles, and decks. Other shops include The Chaotic Lily in Jaffrey, the Eclectic Green Witchery for the mind, body, and spirit in Wilton, and the Earth Magic Shoppe in Hillsboro.
Have you ventured to any of these locations? Visited any of these shops? Have an experience not mentioned that you'd like to share? Let us know!