Visit the quiet, healing town of Gilsum, New Hampshire. With tranquil and hidden nature getaways, interesting history, and fun annual events, Gilsum will make a pleasant day trip if you know where to go! Fun fact: Gilsum is home to organic skin and body care company Badger Balm.
Enjoy Peaceful Nature Spots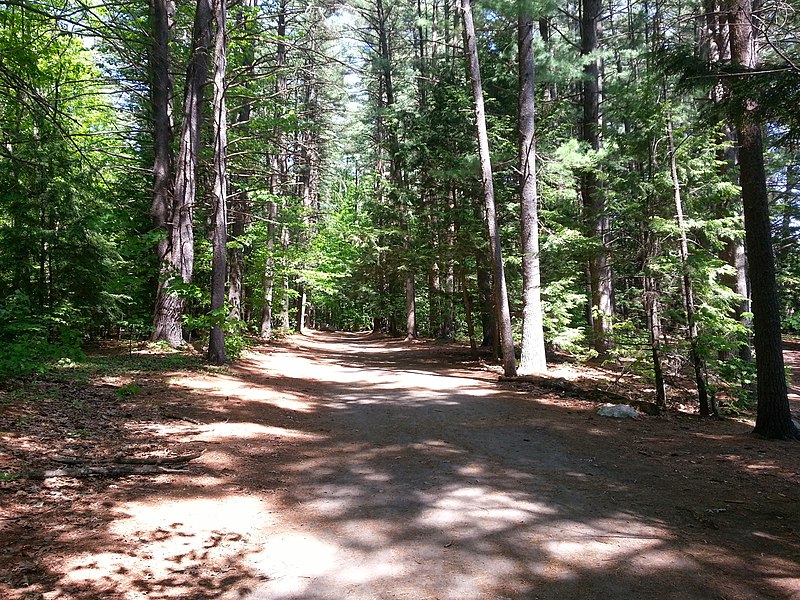 The Sustainability Project, which calls 33 acres of the Emerson Brook Forest home, is a sanctuary to wildlife and a permaculture education center. Enjoy wheelchair-accessible trails, gardens with edible plants (yes, you can sample them!) and community events. In February, check out the Seed Celebration & Sustainable Community Fair. In June, the Project hosts a Wholesome Foods Breakfast for Gilsum's Rock Swap (see below!), and, at the end of September, explore an open house in the forest with music and art!
The 100-acre state forest Bear Den Geological Park has a 1.1 mile trail. This popular little 30-minute hike is known for its caves, geological potholes, wildflowers, and the Bear Den Cliffs. Mildly uphill, high ledges and large boulders make this trail an exciting adventure.
A quiet and lovely romp up the Porcupine Falls Trail in the John and Rosemarie Calhoun Family Forest is sure to inspire deeper connection with nature. The Calhoun family donated the area to the Monadnock Conservancy land trust. A short trail of only 0.4 miles, the loop follows the babbling White Brook through a forest of hardwood-conifers. This watery peaceful getaway features the 13-foot waterfall as its crown jewel.
With nearly 1,000 lakes in the state of New Hampshire, hidden swimming holes are another popular way to enjoy nature. Check out a map of places to swim here!
Check out Historic Architecture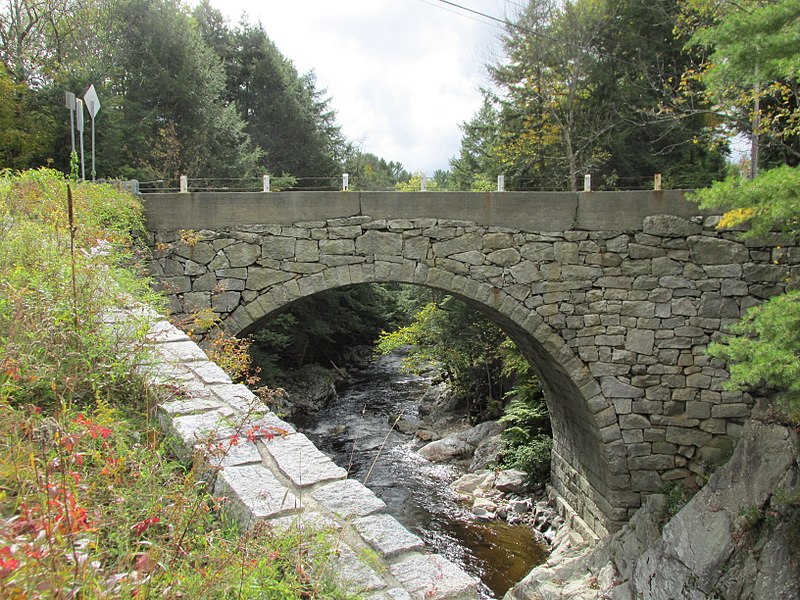 Gilsum boasts one of the highest stone arch bridges in the state. A green plaque greets visitors to the Gilsum Stone Arch Bridge, reading, "With an arch 36'-6'' above the average upstream elevation, this bridge has the highest vault of any dry-laid bridge in New Hampshire. Spanning the deep gorge of the Ashuelot River, it was constructed in 1862-63 under the supervision of William L. Kingsbury. Listed in the National Register of Historic Places in 1989." The bridge was rehabilitated in 1951 and is still open to traffic to this day.
Visit the Historical Society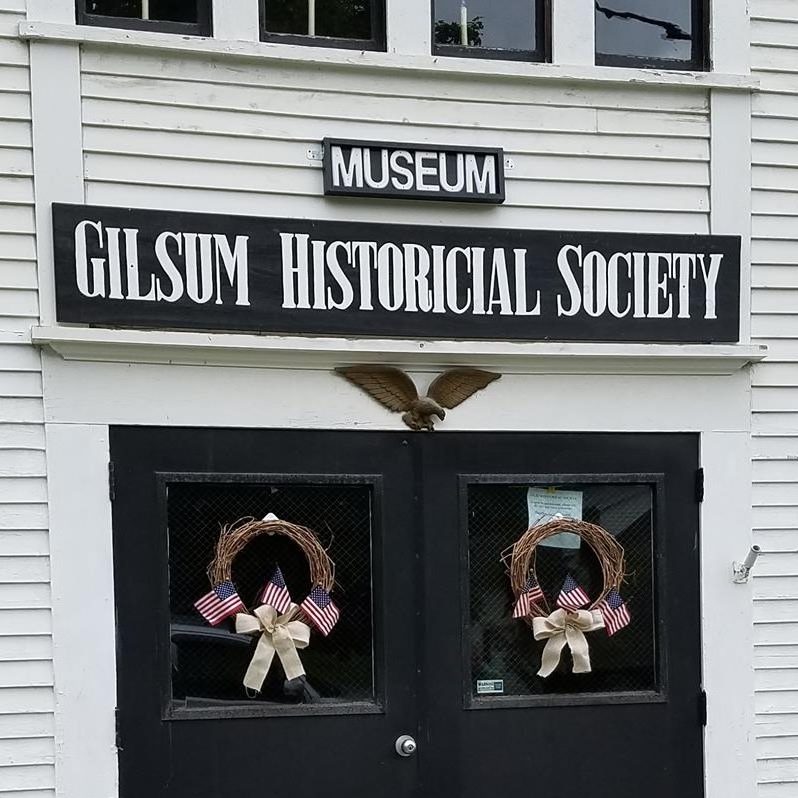 The Gilsum Historical Society is in the Old Town Hall, which was also at one point a church. The Society also owns the Firehouse on Main St, the Blacksmith Shop on Church St, and the woodsy Isham lot close to Pickering Hill. Each location houses artifacts related to the town's history. Check out pieces of a quaint New Hampshire town's past, from early beginnings in farming to industrial mills and mineral mines. The Historical Society also organizes regular community and educational events. These have included sessions on New England stone walls, native Abenaki history, scarecrow-making, book sales, and bake sales.
Relax into the Healing Arts
The Monadnock region is a treasure trove of arts of all kinds – including the healing arts! Restoring Eden is a community center for holistic health with a focus on integrative and functional medicine. Enjoy a warm detox in an infrared sauna, relax into a massage, or try out their biocharger, biomat, or sound, light and salt therapies.
Attend a Festival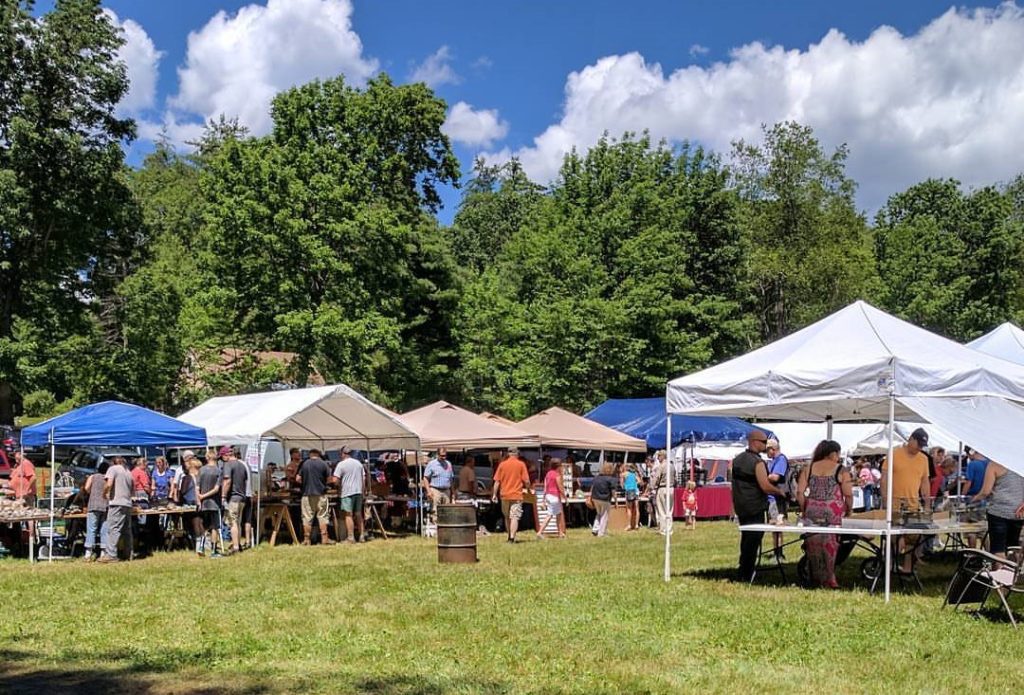 If you're around in the end of June, check out the Gilsum Rock Swap & Mineral Show on the Gilsum Elementary School Fields. Gilsum is on the map of mineral hunters due to the amount of abandoned mines for minerals like feldspar, mica and beryl. Each year, the mineral-loving community sets up rows upon rows of tents and activities. Over 68 vendors of minerals, jewelry, and gems come together to create quite an experience! The town's community organizations, including the Historical Society and The Sustainability Project, join in to offer food and entertainment throughout the two-day affair. Activities include cracking a geode and panning for minerals! A pancake breakfast, ham and bean supper, barbecue, and homemade pies make it truly a festive community experience.
For more info on Gilsum, visit this page! Or, check out some other cool towns in the Monadnock Region here.