NICOLE S. COLSON
Cellist Javier Caballero first came to the Apple Hill Center for Chamber Music as a student 25 years ago. The inclusive environment he found there led him on his life path.
The non-profit arts organization, founded 52 years ago, is situated on 100 acres of fields and woodlands in Nelson. Apple Hill offers educational and mentoring programs each year to 300 students as part of its summer chamber music workshop. Additionally, thousands more students throughout the world participate, while the nonprofit produces approximately 60 concerts each year. Many of these concerts feature Apple Hill's resident ensemble, the Apple Hill String Quartet. Workshop faculty and students in venues throughout the state, country and globe, also perform.
For the past year and a half, Caballero—a Puerto Rico native who grew up in Florida—has served as the nonprofit organization's executive director. He attended the summer chamber music workshop as a student for 12 years.
"The encouragement Apple Hill provided (led to my attending) graduate school and conservatory," he said. "The nurturing environment here also planted the seed to get my master's in cello performance and arts administration. I didn't know if that path was right, but coming here reminded me what music making is about. It's not about competition—it's about expressing your voice, period."
Apple Hill values diversity and inclusion
Apple Hill's mission, written clearly on its website, is "to perform, teach, and broaden the appreciation of chamber music—cultivating connection and understanding among people of diverse backgrounds, cultures, playing levels, and ages through music performance and education centered around the values of acceptance, inclusivity, creative expression, and encouragement."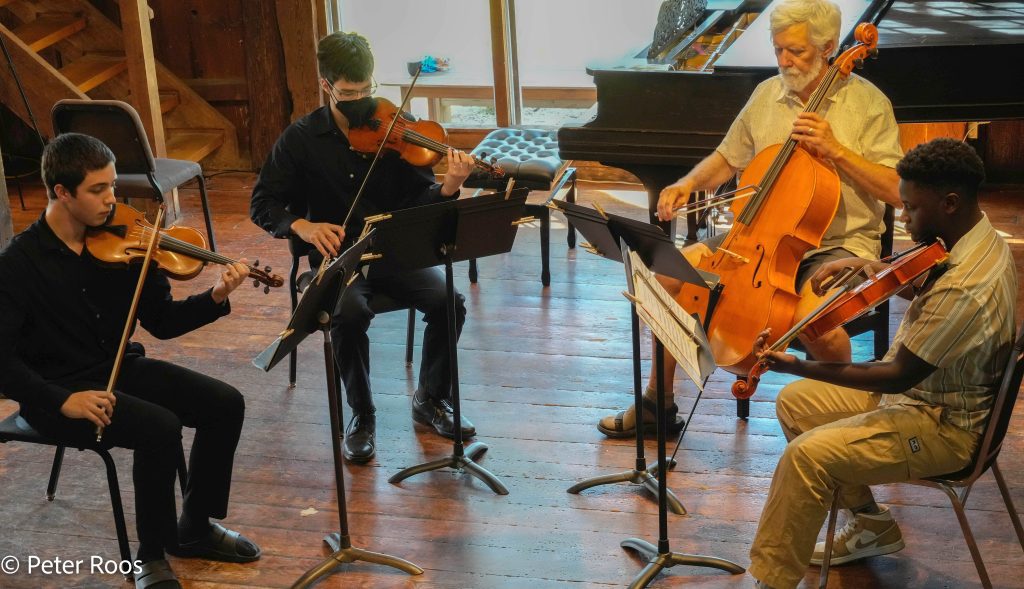 "I consider myself a product of that mission," said Caballero. "(Apple Hill) has had an impact on so many lives. I want to continue providing that impact for generations to come. It's an incredible legacy and I take it very seriously."
A big part of what makes the environment at Apple Hill so welcoming for musicians, he went on, is that students are accepted wherever they are in their musical journey.
"We could have a 12-year-old performing in a group with a 90-year-old," said Caballero. "There's no other program that does this."
Apple Hill provides accessible programming
Audiences are equally impacted, he went on, by the encouraging environment at Apple Hill.
"Concerts are for everyone—life-long (chamber music) lovers and first-timers," said Caballero.
There are many avenues of connection, he went on, between audiences and Apple Hill students and faculty.
"You can bring a picnic, enjoy fellowship, listen to a pre-concert talk, interact with musicians—and lawn seating is free," he said. Visitors may also purchase tickets to an on-site prepared dinner and indoor concert seating if they choose.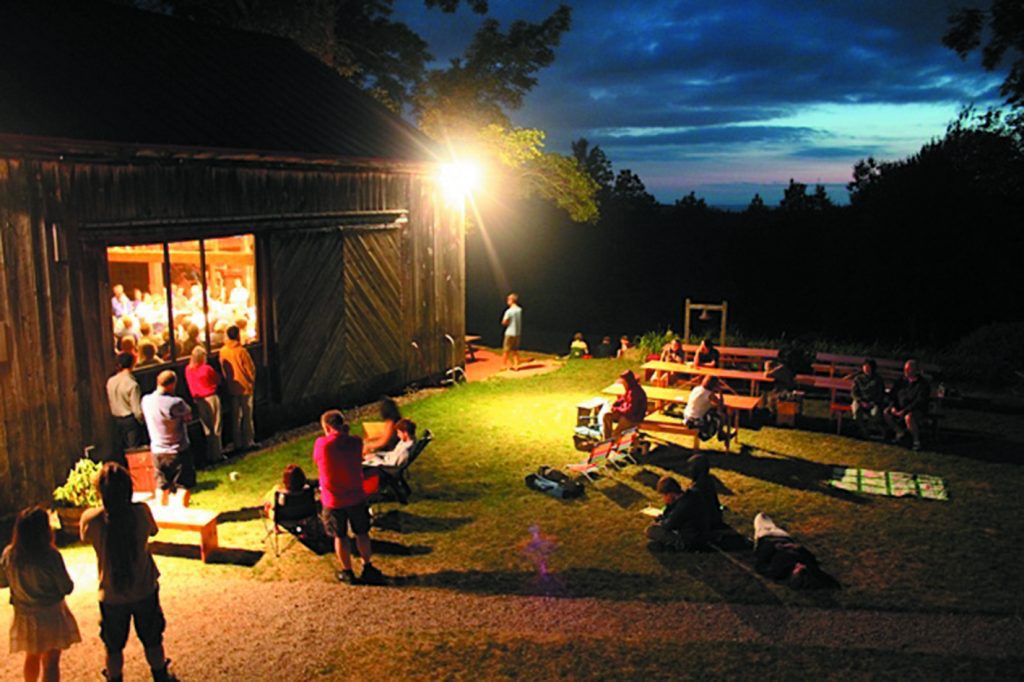 The campus is now fully-accessible to those with limited mobility. New additions include a brick pathway to the concert barn, ADA-compliant ramps, and three handicapped restrooms. Amplified pre-concert talks allow those who need hearing assistance to attend, and seating is also handicapped-accessible.
"We are fully aware we have a long way to go still in terms of our physical facilities—it's something we're slowly but surely working on," said Caballero.
Community partnerships strengthen Apple Hill's offerings
The summer chamber music workshop itself is also accessible to students across the spectrum of socio/economic diversity. Fifty percent of students earn a scholarship award to attend, as opposed to between 25 to 30 percent for a similar program.
The organization actively recruits partners to increase access to scholarship funding. They also focus on community engagement with their programming, regularly collecting feedback to do so. Apple Hill's email list is 4,000 strong, and its Facebook and Instagram accounts have roughly 1,500 and 2,500 followers respectively.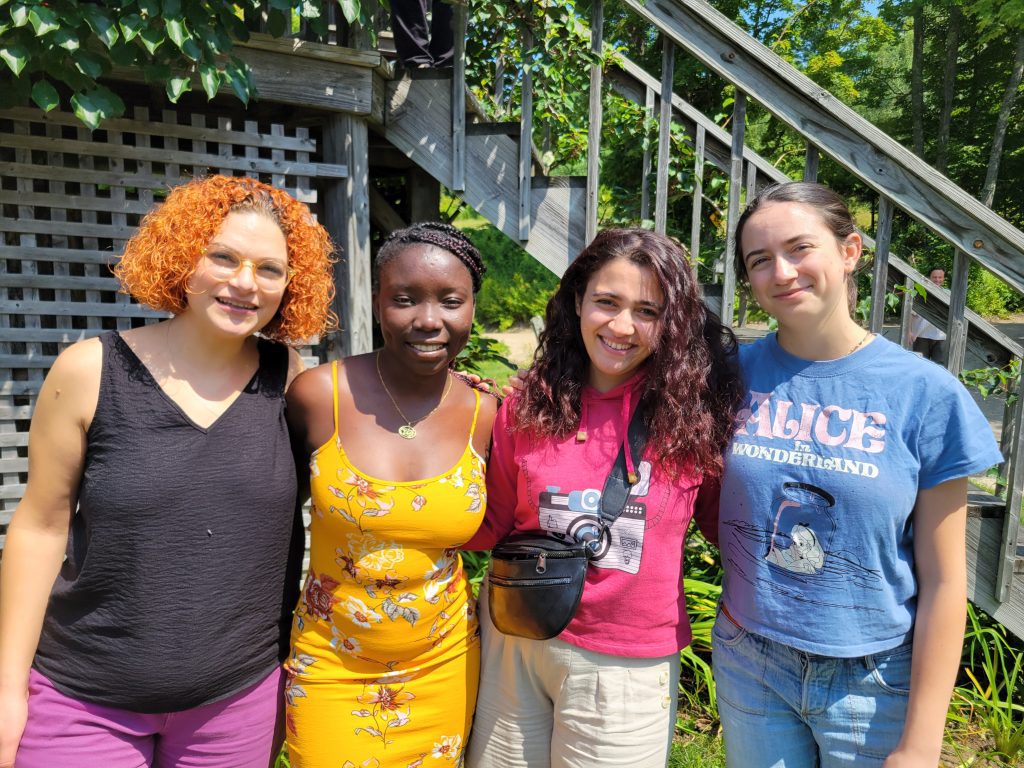 "A lot of first-timers come to Apple Hill—we want more of that," said Caballero. Among the organizations that have formed new partnerships are the Keene Young Professionals and Keene Pride. Apple Hill will co-present a program with the latter next spring.
"We are making sure when we do long-term planning, we're moving the needle forward on all fronts," he said. "Every year we're looking to who else we can reach out to or who we've heard from who are interested and not able to come."
Apple Hill celebrates community and connection
Caballero couldn't name one person as Apple Hill's outreach hero.
"We wouldn't be in existence if it wasn't for our community—staff, board, supporters, friends and donors that have contributed not only time, talent and treasure but their energy," he said.
The organization's new alumni achievement and community service award honors their service to the organization. This summer's inaugural community service award recipients were John and Jean Hoffman. The alumni achievement award went to Ealaín McMullin, who started a program in Newport, R.I. similar to Apple Hill's.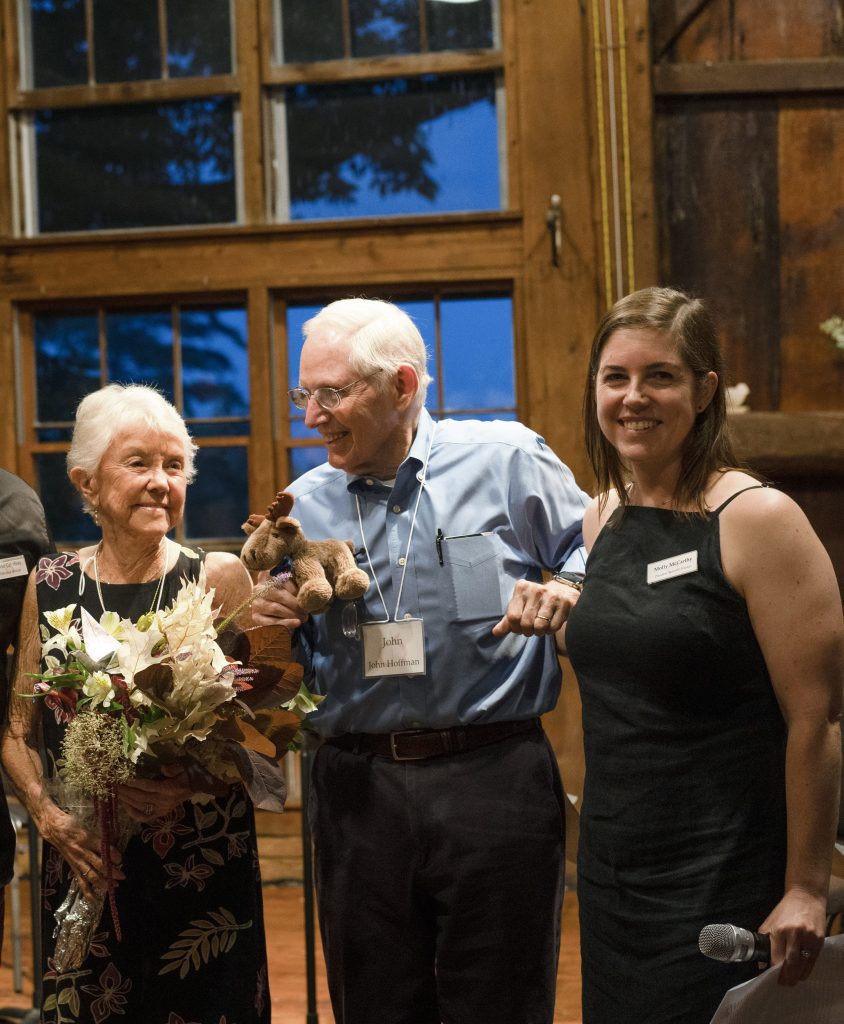 "There's a deep bench of heroes that made Apple Hill what it is today," he said. "The average tenure of alumni is somewhere around 15 to 20 years; some have been coming to Apple Hill for 30 to 40 years, summer after summer."
All their efforts are in the name of the arts and culture, which Caballero said he believes are the voice of our communities and voice of our time.
"Art is essential," he said, "which a lot of people learned during the pandemic. Once you meet your basic needs, it's not a fulfilling life without art. There's something missing, and that's expression and connection. We (at Apple Hill) believe the arts, specifically the arts and classical music, are powerful and relevant and essential—and for everyone."
For more about the Apple Hill Center for Chamber Music, visit applehill.org. Read about Arts Alive's Arts Access Project here. For more blogs like this one, check out Electric Earth Concerts, Moco Arts, or Andy's Summer Playhouse!