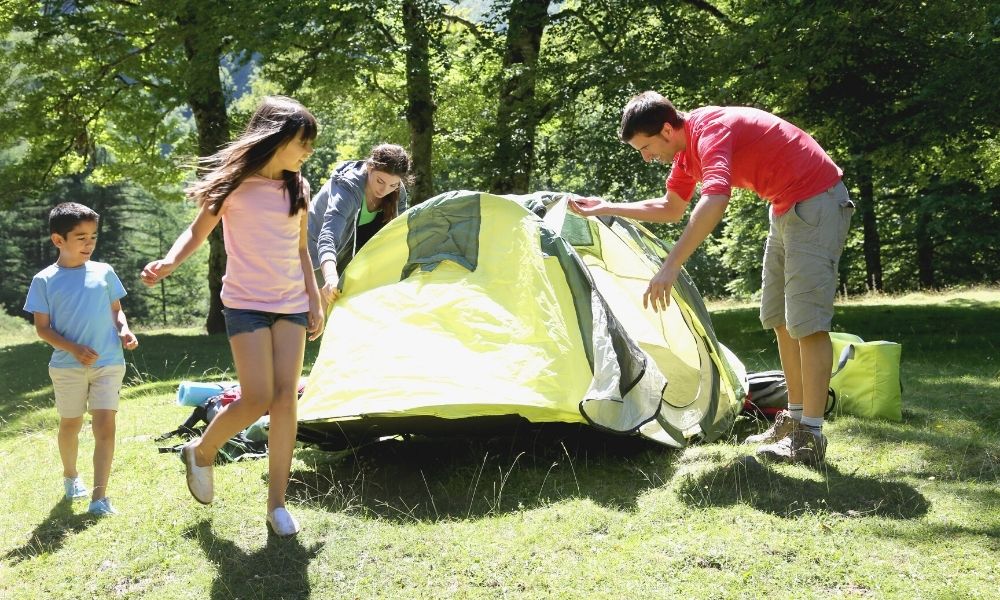 Exploring the great outdoors with your kids is never a bad idea; it gets you away from screen time, and they can discover the vast world! Camping also provides the perfect opportunity for bonding as a family without spending a fortune—the top reasons to take the kids camping range from learning survival skills to idiscovering nature.
It Teaches Them Survival Skills
While your kids may never need to hunt for their food or gather berries, some survival skills are vital. For instance, recognizing poisonous plants keeps everyone safe on a hike. 
Also, when you're in the great outdoors, you must listen to your body. This means knowing the signs of hunger and dehydration, especially if you're moving around. When you camp, you learn to rely on instinct.
It's Great for Family Bonding
Family vacations are expensive, often needing to cover airfare, a hotel, meals, and more. However, when you go camping, you can cut out many of these costs. Plus, you have the chance to make memories as a family away from a world of distractions. 
So, find the perfect campground and pack up the tents or load up the RV. If your ideal campground is off-the-map, make sure your vehicle is ready for the trip. For instance, equipping your RV with a cellular booster can keep you in touch with the rest of the world in case of an emergency.
It Gets Your Kids Thinking
Camping gets your kids moving and thinking! After a long day of running around the campsite, sit down as a family and tell stories. 
A curious child may have questions about the new environment they're in, and a creative child may get inspiration from the trip. Either way, camping makes a child think and evaluate the world around them.
It's Fun for Everyone
The outdoors is boundless! At the perfect campsite, kids can discover various activities they can't do at home, such as skipping rocks in the lake or studying the stars. If you're looking to camp in the heart of New England, there are multiple campgrounds in the Monadnock Region of New Hampshire. Pick one that looks most interesting to you and your family!
Once you arrive, start thinking of activities to do together! The area offers plenty of hiking opportunities as well as boating and fishing opportunities!
They Learn to Respect Nature
If you want your children to respect Mother Nature, you have another reason to take the kids camping! It's much easier for kids to respect nature once they've been in it. After embracing its beauty, children grow to understand why we need to take care of the world we live in. 
Being out in nature isn't just healthy—it makes us happy! Remind your children that bugs and animals are important to our world by showing off their beauty.