Rindge, NH is a beautifully scenic town on the boarder of Massachusetts and is home to Franklin Pierce University, the Cathedral of the  Pines, and a part of Annett State Park. The town was originally settled by the Abenaki Native American tribe over 11,000 years ago. The tribe lived into the area until the 16th century when epidemics and Europeans drove them north to Canada.
Then in 1736  Governor Jonathan Belcher of Massachusetts gave Rindge to a group of soldiers from Rowley, Massachusetts who had lead an expedition into Canada, calling the town Rowely-Canada. It was re-granted in 1749 as Monadnock number 1 by Goren Benning Wentworth. With such a rich history, Ringe NH is one Monadnock town everyone needs to visit at least once.
When you do, make sure to do these 5 things:
1. Cathedral of the Pines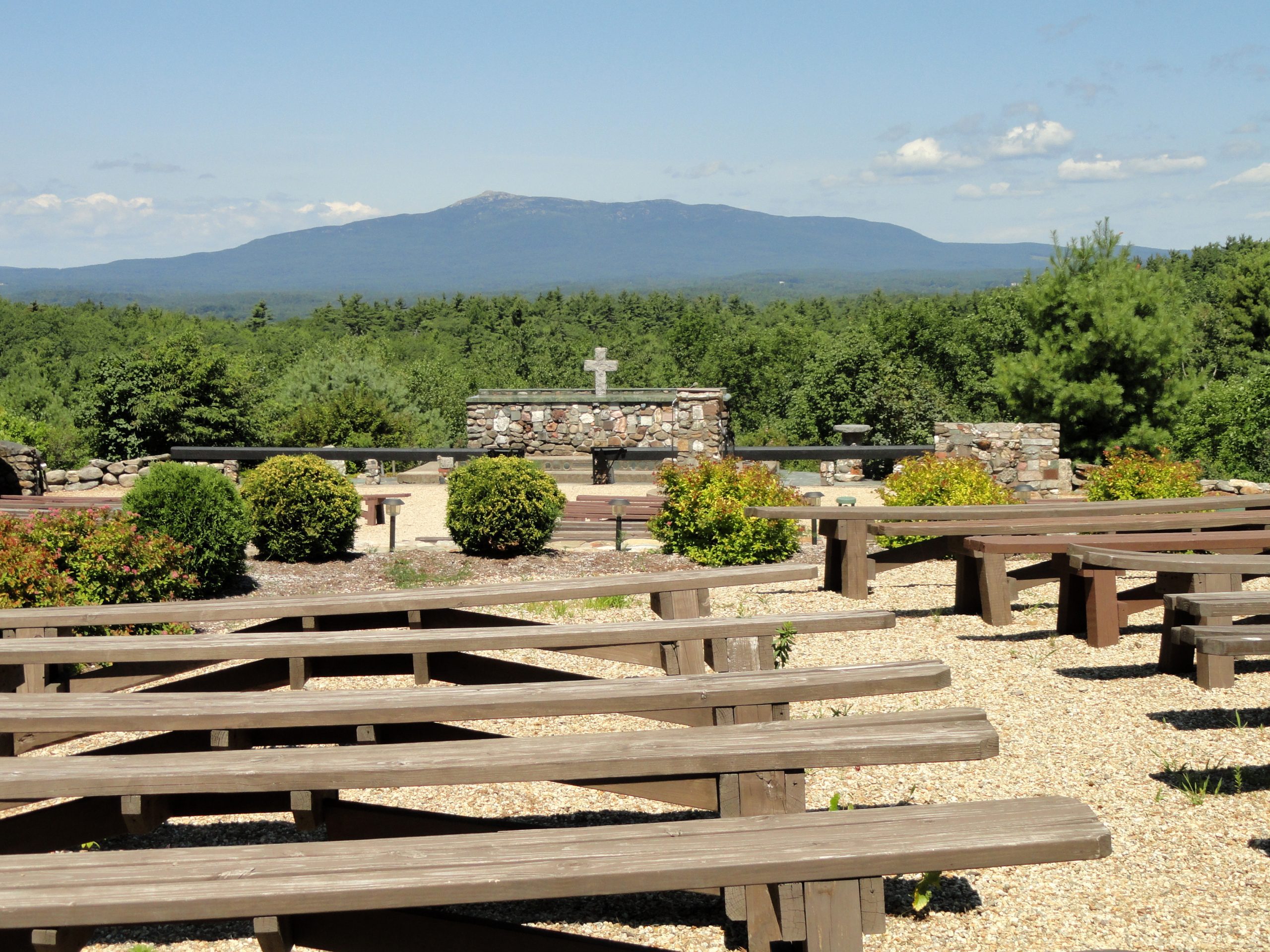 Cathedral of the Pines is a gorgeous national memorial dedicated to the memories and honor of all the Americans who served the Nation. The memorial is a cathedral without walls situated on a hilltop overlooking Mount Monadnock. The picturesque open-air cathedral has over 236 acres of ground for visitors to wonder as they reflect on the sacrifices made by our fellow Americans.
The space that is now the Cathedral of the Pines was first meant to be Sibyl and Douglas Sloane III house. But, in 1938, a hurricane ripped through the area knocking down scores of pine tress and revealing the beautiful panoramic view of Mount Monadnock. Sadly, during World War II Sibyl and Douglas lost one of their sons, Sandy, who was flying missions on a B-17 bomber. His funeral which drew a large crowd started the tradition of the Cathedral of the Pines which endures today, open to all faiths.
2. Rindge Historical Society
As a town with such a rich and intricate history, no trip to it would be complete without stopping into its historical society. The Rindge Historical Society is a intriguing museum set in the Freeborn Stearns House, built in 1815. The museum hosts a wide and varied collection of agricultural and industrial artifacts, works of art, maps, books, photographs, diaries and letters. Some of their noteworthy artifacts include the discharge papers of Eleazer Blake signed by George Washington, and the hand painted sleigh of William Dean who was mysteriously murdered in Jaffrey.
3. Woodmore Campground
The Woodmore Campground is a charming, family-owned campground that sits on 23 acres of land bordering Lake Contoocook. With 125 different campsites, Woodmore is sure to be able to accommodate whether you are driving an RV or looking for a place to pitch a tent. The campground is filled with things to do from boat rentals to fishing, horseshoes to volleyball, a pool to a playground. Woodmore even does planned events throughout the summer, so make sure to check their schedule before you go. Woodmore is the perfect place to stay the night or stop into to have some fun in the outdoors.
4. The Woodbound Inn
If camping outside isn't for you, but you are still looking for a place to stay the night, look no further than The Woodbound Inn.The inn, which is about a mile away from the Cathedral of the Pines, has a great restaurant in it too, called The Grove. The Grove is open seven days a week and serves a fun combination of pub are and seasonal cuisine that is well worth stopping in for. The inn itself is a sight to behold, a large and elegant white building with accompanying cabins overlooking the waterfront. The inn, then, is a great for dinner or to stay the night.
5. Rooted in Clay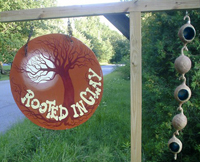 Rooted in Clay is a pottery studio in Rindge, NH run by, Shana Brautigam. The studio is open to visitors, who can check out all of Brautigam's amazing creations, purchase some, take lessons and even eat some of her sourdough bread made in her own home made wood-fired ovens. If the bread is more interesting to you than the pottery, then you can also request workshops on bread-baking.
Your pottery experience at Rooted in Clay will be a little bit different from other studios because Rooted in Clay uses a wood-fired kiln, built using electric kilns. The natural fire of their kiln gives pieces a beautiful range of earthy tones, which you wouldn't be able to get in a traditional kiln. This means that if you are an experienced potter, you will still have a really fun and unique trip to Rooted in Clay. So, while you are in Rindge, NH, make sure to stop in to this wonderful studio. You'll be happy you did.