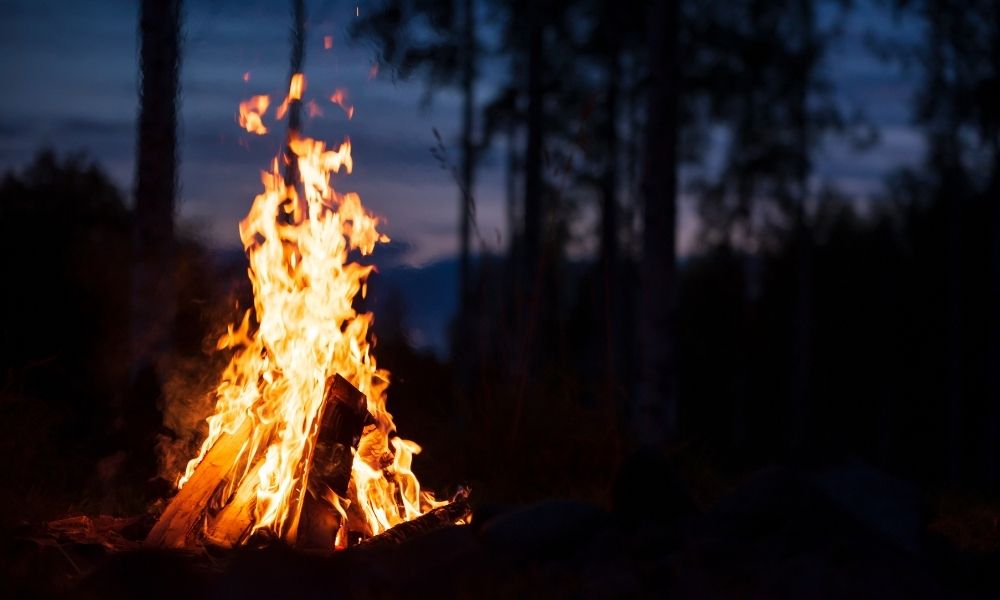 Summer is almost here, and we couldn't be more excited! No more cold weather. Instead, we get to go to the pool, and of course, have nightly bonfires are in the near future. If you or your family or friends are planning to have a bonfire or two this year, there are some things you will need to prepare for, which is why we've brought you our list of what you need for summer bonfires.
A Fire Pit
This one may seem obvious, but you'd be surprised how many people think that starting a bonfire in the middle of their yard is a good idea. There are plenty of options available, from cheap metal fire pits to grand brick ones. If you want to go all-out, you can even redesign your whole patio in order to incorporate the fire pit as its centerpiece. Regardless of the direction you take, having a fire pit is safer and easier to use than going without.
Snacks and Snack Supplies
You can't have a lit bonfire without smores and other goodies for people to snack on. Making sure you have enough food for everyone at the bonfire is a crucial part of hosting one. Ensure that the supplies for roasting marshmallows and other snacks are available to your guests as well.
Bug Deterrents
No bonfire is complete without a healthy amount of bugs getting in your way. While this isn't what anybody wants, it's an unfortunate reality, so it's essential to make sure you stock up on bug spray and other bug repellant items. Nobody wants to spend their whole night swatting at mosquitos.
Safety Precautions
We saved the most critical thing in our list of what you need for summer bonfires for last. Even though they're fun to watch and the warmth feels nice, fires can still be quite dangerous, so it's important to be prepared for anything. Having a fire extinguisher on hand is your best bet if something goes wrong—it's smart to be proactive instead of reactive.
If children will attend this bonfire, set up barriers around the fire and tell them to remain behind them. At the very least, one adult should keep an eye on the fire at all times. If you're going to be the person responsible for the fire most of the time, it wouldn't be a bad idea to buy some fire-resistant clothing. If you have any questions about fire-resistant clothing and what it can do, be sure to do some research on it before purchase.
Fire isn't the only danger at a bonfire, however. Even though restrictions are beginning to lift, COVID is still out there, so keeping a mask on hand and keeping your distance from others is still recommended, even if you're vaccinated. We know everyone is excited to see each other again, but everyone should still take safety into consideration during events such as bonfires.
Maybe you crave the whole experience of camping and not just the camp/bonfire. Check out the campsites in the Monadnock Region ! Some are nestled in the woods, with adjacent hiking trails, others are lakeside. Either way, they can be great places to make memories with family and friends.